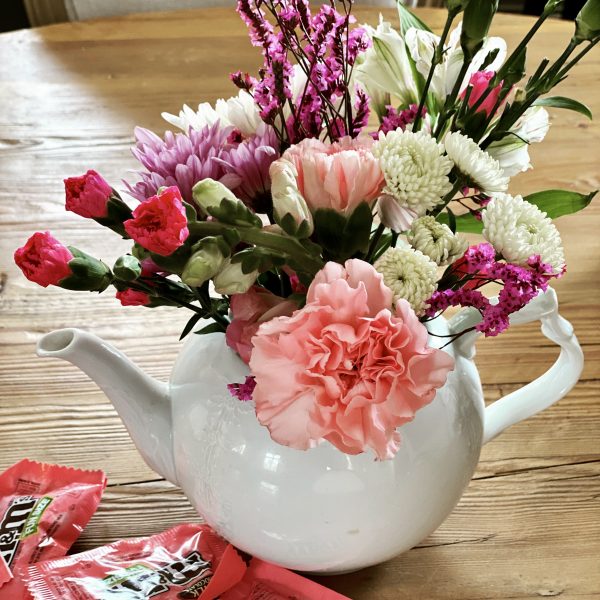 It' a fresh beginning! A new week. Snow still covers the ground. Temperatures are keeping us in the deep freeze.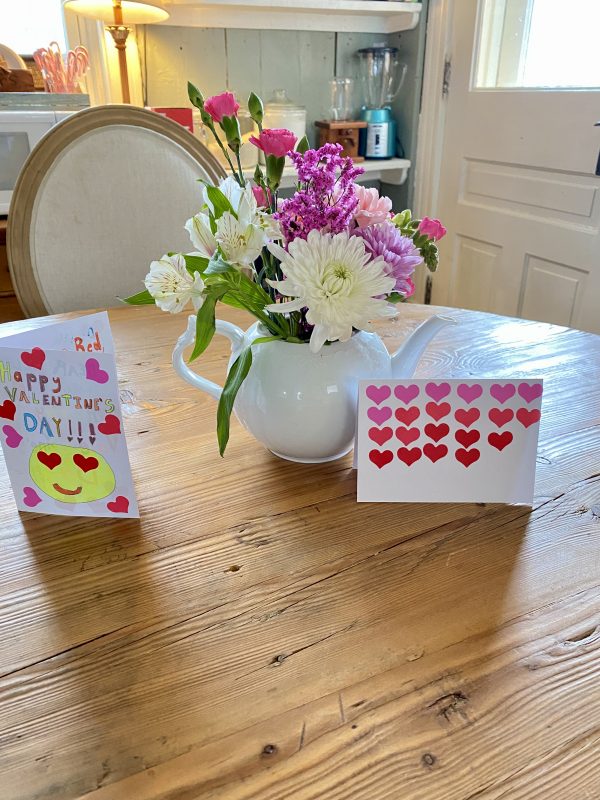 Sweet satisfaction in the morning
This was the sight that met me this morning! Fresh flowers and handmade Valentine cards from our grandchildren.
How can you not smile with sweet satisfaction?
I ordered a bunch when I ordered groceries for delivery. It's my go to these days. This was the first time to order flowers but I can assure you it will not be the last! When I actually went to grocery stores, I often picked up a bunch of fresh flowers. They are affordable and typically had a solid selection of types and colors. It's been a long time since we have had fresh cut flowers.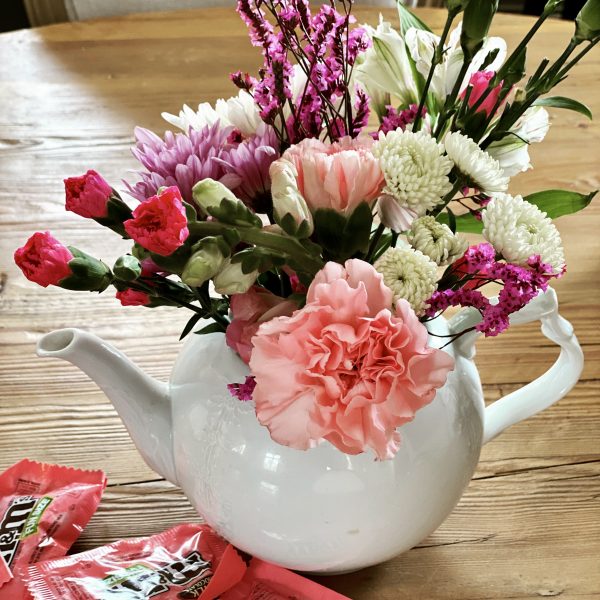 Delicate flowers in a Delciate teapot
So many options for vases from your glasses of different heights to teapots and collected vases are in your home. Arrangements don't have to be big or overly styled. The bouquets don't have to be expensive flowers. The flowers are the point, not the vessel. I usually put each stem in separately. It makes it easier to rearrange and adjust them to suit you.
I used my white but elegant teapot as the vase. I used those great scissors for cutting blooms I got for Mother's day last yaer to cut them.
a Tip for arranging
Not sure how much to cut off?
Put your vase along the edge and how the flowers up next to it to check what length you want. I don't always trust my eye that because frankly I have cut the stems way too short a time or 2.
Seperate the stems and put one at a time in the vase. It makes it easier to arrange and adjust the blooms to your satisfaction without other flowers that are intertwined and tumble out when you just want to pull one out.
This arrangement is in th middle of our kitchen table so I want it to look good from all sides. A tall flower is centered and the other blooms are tucked around it. I use the airy stems to break up the soKitchne tablelid look of the arrangement so the individual flowers can catch your eye.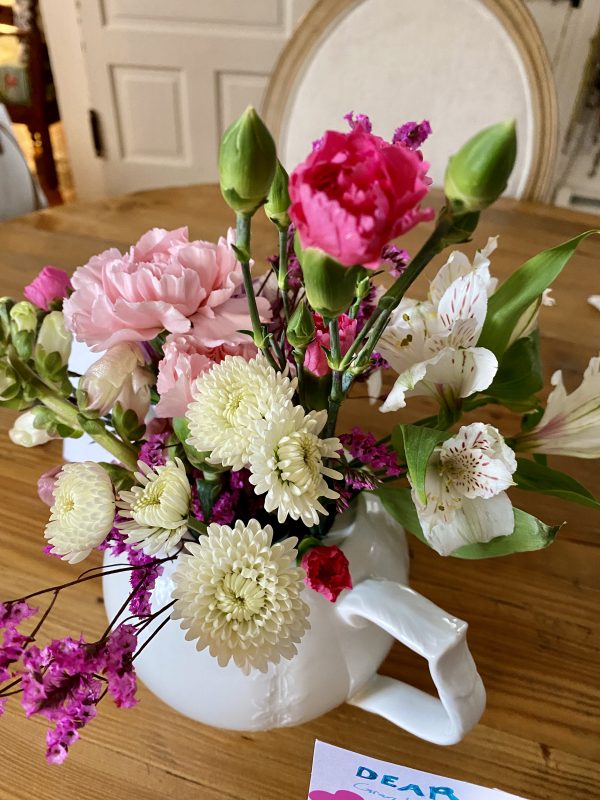 simple bouquet
This simple bouquet that is very affordable, $9.99 from a local grocery store is lovely and cheery. A simple touch for our home that can brighten any room!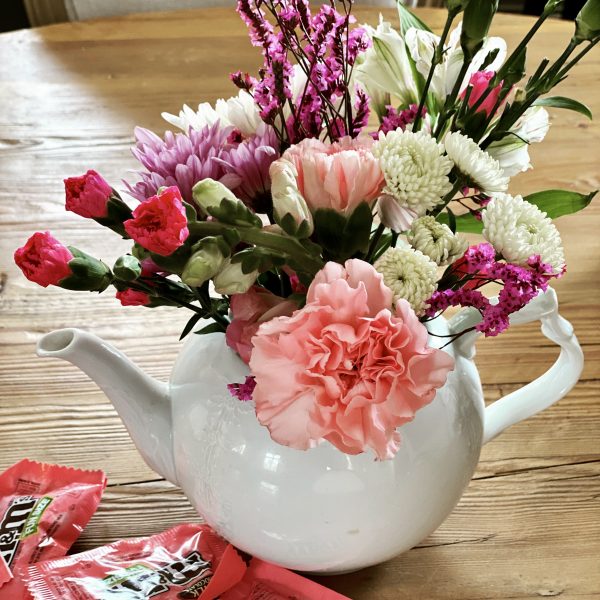 Having fresh flowers on our table during the long winter really lifts my spirits! A beautiful way to start your week!
~~~~~~~~~~~~~~~~~~