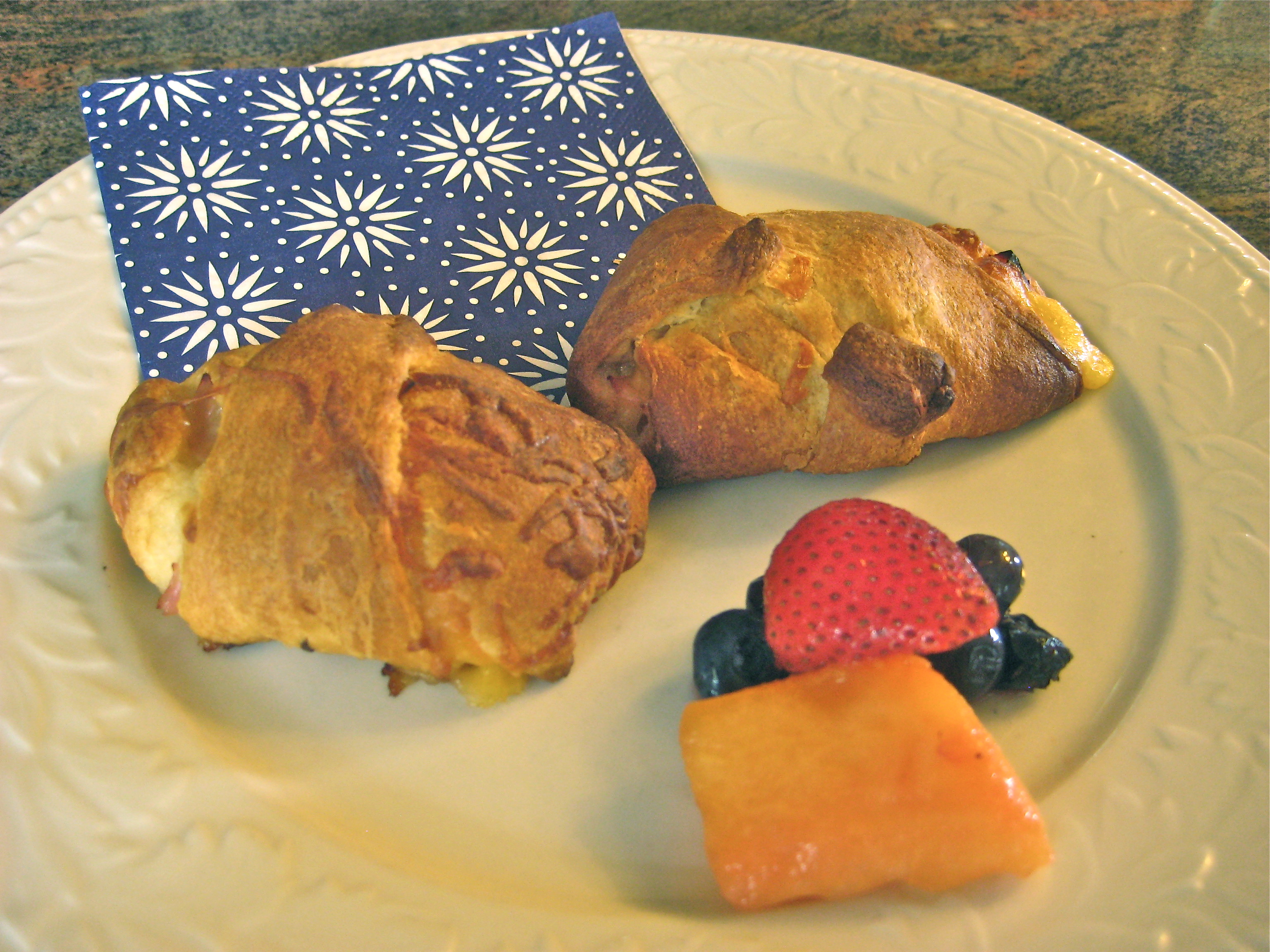 Having company for Thanksgiving weekend?  Here is a quick easy blast from the past meal.  Easy to make. Easy to serve. Easy clean up. Perfect.
When our kids come home, they like to play an early morning round of 18 holes of golf. This is a perfect for a bite when they come back before they go to the living room to snooze.
School mornings. Yep, that too. I don't know about you but I run out of ideas and we just don't like cereal all that much to have it more than once a week.
Easy Breakfast Lunch Roll Ups
I do not like to make lunch.  Unfortunately my family likes to eat a mid day meal.  On Saturdays we have our special breakfast but sometimes ,we need a quick breakfast, easy clean up on our way out the door breakfast.
Then there is lunch time.  We all get a bit hungry and want to eat. I do not like to make lunch.  So easy or soup made ahead of time is my solution besides nachos.
These quick simple roll ups are classic from the early days of refrigerated rolls.  The earliest version I can recall is pig in a blanket.  That was a fancy hot dog for lunch. Sometimes you would add a cheese slice down the middle of a slipt dog.  For super fancy treat, it was wrapped in bacon. Yum.
The tough part of this recipe  is to remember to buy the crescent rolls and fresh fruit.  A plus…it can double as lunch. which I do not like to make.

 How to serve this?  Wrapped in a napkin to go is great. So is using a plate to dress it up.  Get out a platter. Fill it up and put it on the coffee table with napkins of small plates.  How easy is that to make, serve and clean up!  Just what is needed for a holiday weekend.
Ham and Cheese Rollups
Ingredients
1

can crescent rolls

Swiss or cheddar cheese slices

Thin slices of ham

Optional: egg wash
Instructions
Preheat oven to 350 degrees

Cut unrolled dough according to the precut lines.

Place ham and cheese slices on dough sections.

Trim and fold  as needed.

Roll gently and pinch to seal.

Optional: For a shiny crust that flakes brush with an egg wash.

Bake for 16-20 mins until golden brown. Use parchment paper for extra easy clean up.
Notes
Serving suggestions: fresh fruit, raw vegetables or  a simple salad.  For lunch use mustard for dipping.
blessings, linda