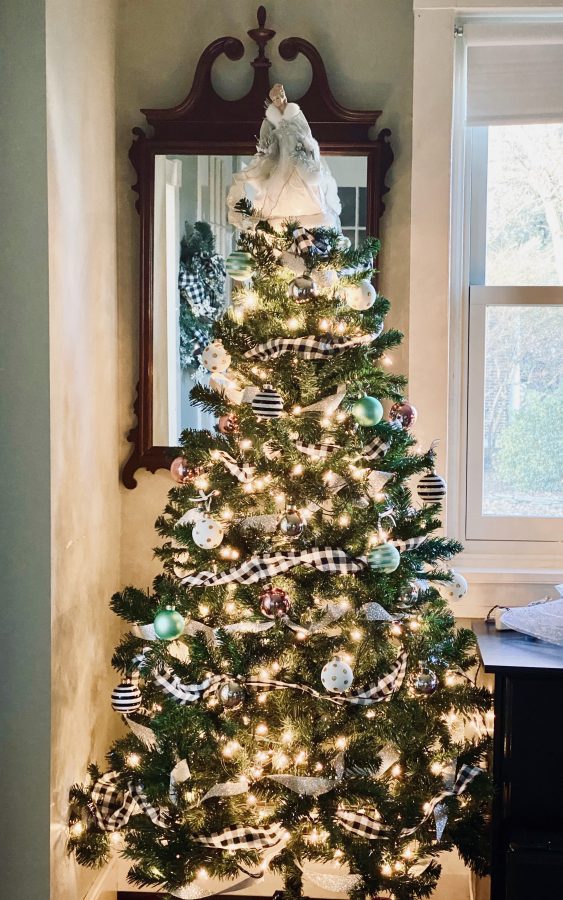 Every year at Christmas I like to have new decorating inspirations. This year I have really been loving the ribbon decked out trees in blog land. Our trees are historically traditional which we love but it's always fun to try out something new. Ribbon is key. It is a great way to decorate without a huge expense.
Last year my husband and I put everything out! All five kids and the grands were coming "home". It was beautiful. To be honest, we always love our farmhouse home at Christmas.
This year our first question was would we put up one or 2 full size trees. We decided one 2; then where would we put it? The study is the middle room in our farmhouse layout.
I had already hung the wreaths with buffalo black and white check ribbon and white accents and flocking. I bought them at Home Goods because I loved them but they were just okay with our traditional red and green decor. As I looked around the theme became clear.
Farmhouse Sparkle.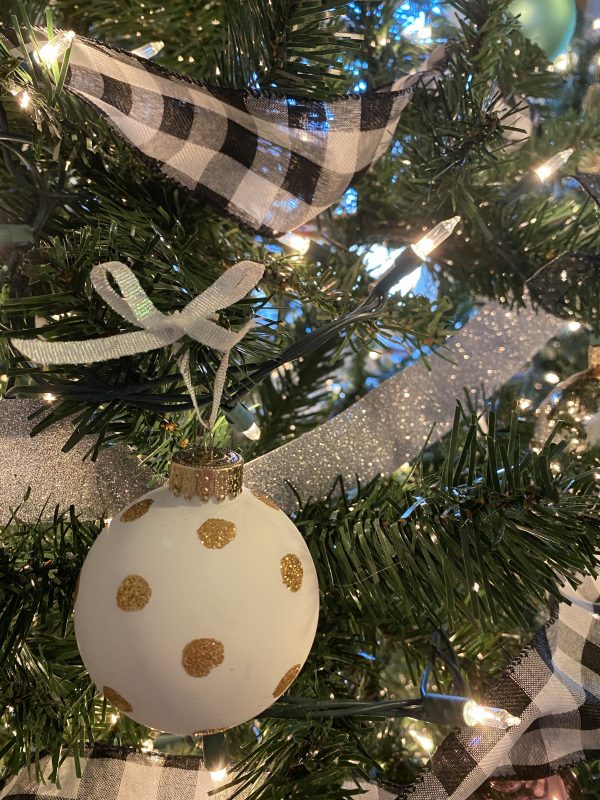 I bought the ornaments last year at Home Goods just because I really liked them! But I didn"t use them. Red and green was the main color in all our main rooms. This year we broke that flow with this beautiful tree in the study that is our middle room. Each room is more distinctive. The kitchen is Playful Magic, the study is Farmhouse Sparkle. The main rooms are traditional that include our nativity and Christmas village. More on those rooms later.
First step is lights. Jim put those one. Because I wasn't;t sure how to capture the "look" I watched portions of several You Tube videos.Wow! Talented creative, patient people made their trees fabulous! What a lot of work for some of those fabulous looks.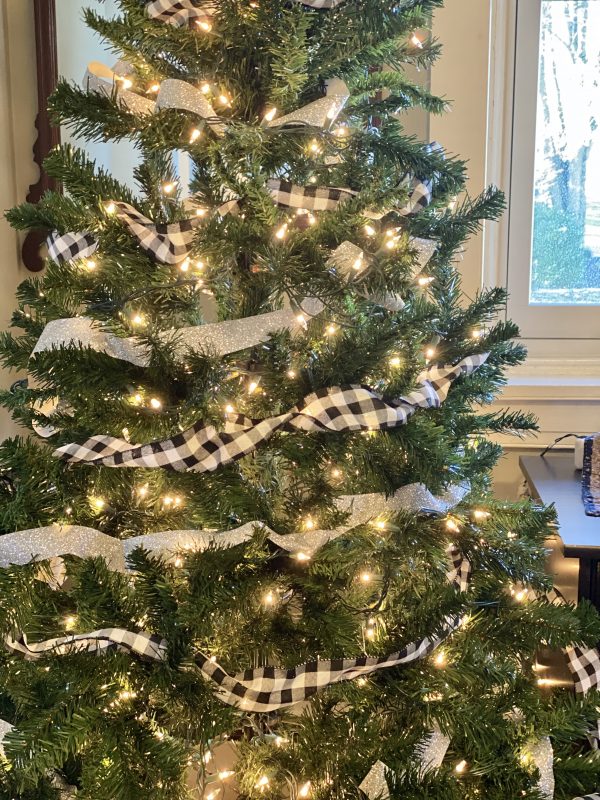 While I admired them, it was just not for me; too much for me to tackle. I keep a bin full of ribbon, yes, a bin. I'm a sucker for pretty ribbon especially on sale or when there's a coupon involved. (I use it year round.) I popped it open and there were the spools of black and white buffalo and silver sparkle. Perfect! My husband warned me 30 feet wouldn't be enough. The reflection in the corner mirror had to be "trimmed" too.
He was right. I had to redo and redo several times make the 30 foot roll work. My shoulders were aching by the way. Ribbon decking is not for the faint of heart! Or short ones! I did better on the silver sparkle but quickly realized the sparkle was only on one side. So no crimping.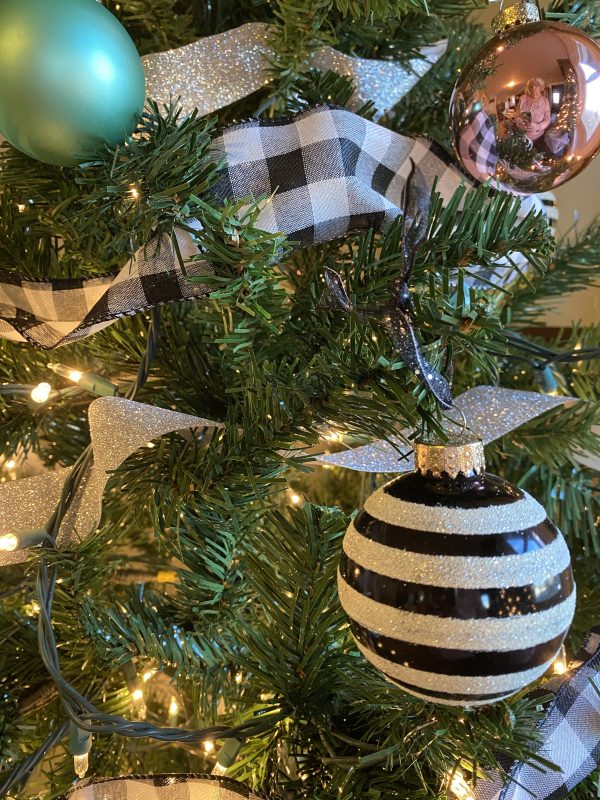 I bought the ornaments last year at Home Goods just because I really liked them! But I didn"t use them. I used every one this year and they look beautiful.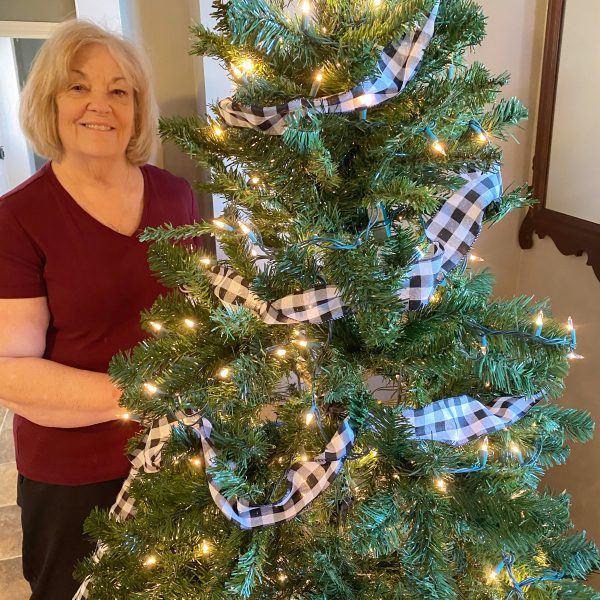 I wrapped. I reached. I'm short. I twisted and turned the tree around without unplugging the lights or knocking it over! Finally I got it done. Is it super meticulously draped and twisted? Nope, not even close.
The ornaments were hung with care. I bought them last year at Home Goods because I just really liked them! But though I put them on the tree last year, they didn't stand out.
I am so pleased with our Farmhouse Sparkle Tree! This new style and use of colors in the study suits our 200 year old farmhouse.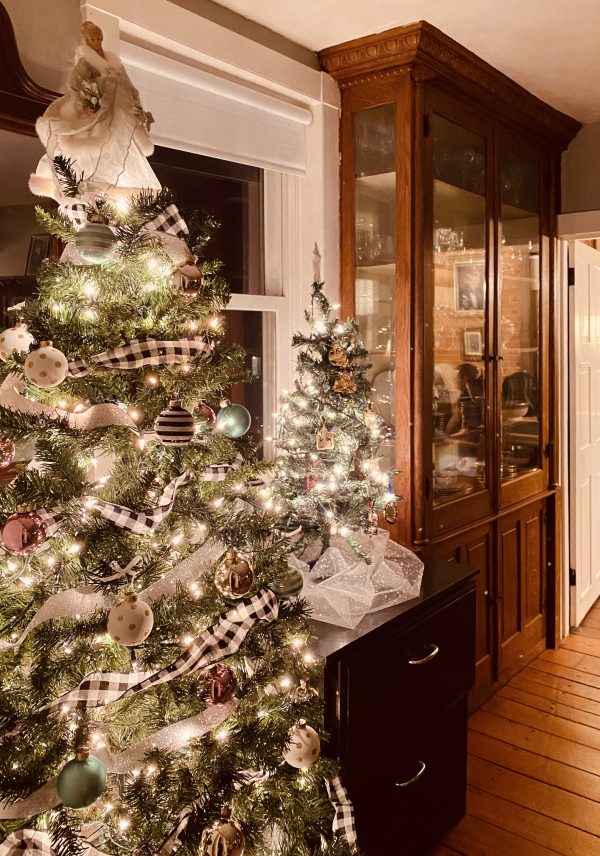 The final touch is one of our large renaissance style angel in sparkly white. A sight to bring a smile to my face each morning when I come downstairs..
May your day be merry and bright!