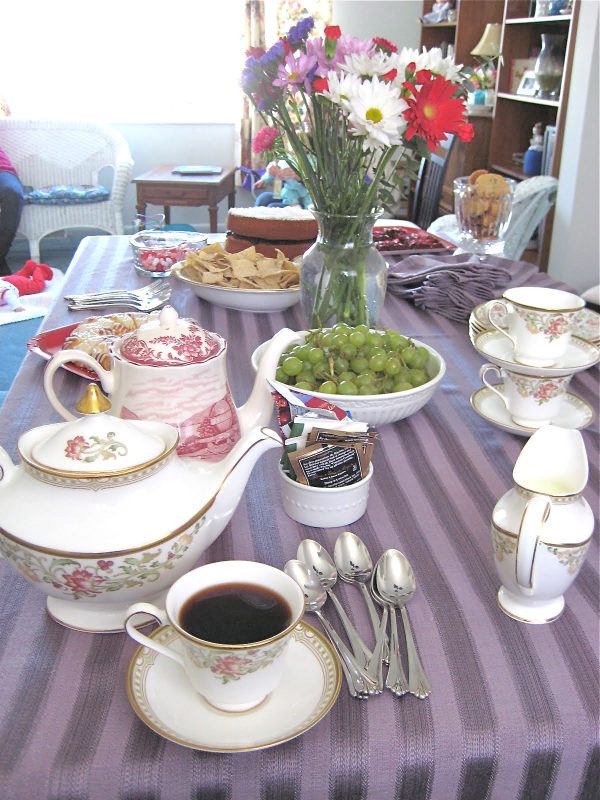 It was a quiet morning when she sipped her coffee. Hum, this feels a bit lonely. An idea came from her past. Her mom had women in and out came and went to morning coffees. It may have been for a Bible study or a meeting. Just as often it was for friendship.
It has passed out of vogue with the 21st century lifestyle. The need remains the same. Friendship and community. Differing schedule and life situation offer challenges but they are not insurmountable.
For this first time, she made it special. The next Friday Morning Coffee connection, women contributed.
Women she went to church with every week but never had much time to really engage with were invited. In the coming weeks, the faces changed but the time together was no less sweet.
Any chance to get out her wedding china brought a smile. The purple tablecloth added some polish. In a jiffy the table looked beautiful. Against this back drop, the simple food laid out looked beautiful! What was a friends for coffee became something laid with love.
It was a risk to reach out to connect. Turns out the women wanted a connection too. Why risky? Reaching out to connect can make yourself vulnerable. So many what if's especially being rejected or ignored. This first step was the first to building some deep relationships. So worth it!
Corn chips and homemade salsa for my gluten free friend. Nothing fancy.
Jelly beans and a heart shaped dish from the Dollar Store are a nice touch.
Homemade cookies in the cut glass jar couldn't be more inviting. Be inventive for serving!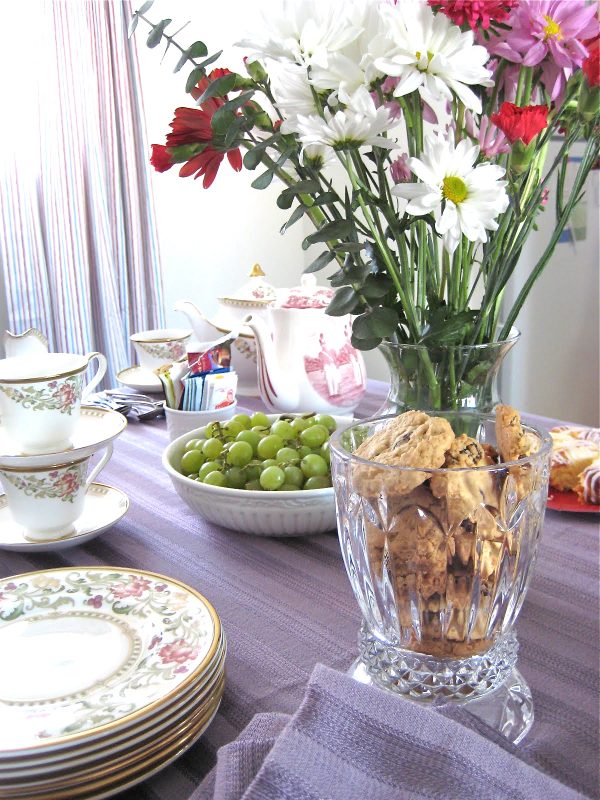 A touch of fruit is never amiss.
Fresh flowers brought by Mom for this very first Friday Morning Coffee completed the table.
What morning coffee would be complete without a cake?  Beautiful and so tasty!
Hot Milk Cake
Wonderful all purpose cake from scratch  from Virginia Hospitality Cookbook, Williamsburg VA  
Served here with powdered sugar and blackberry jam
 revised post 
 March 11, 20
How have you reached out to women for connecting?  Developing friendships?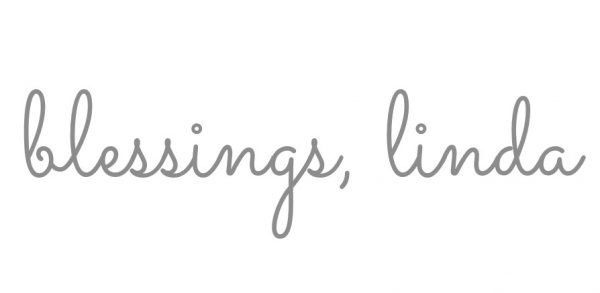 join the party and link here
http://mizhelenscountrycottage.blogspot.com                                                                                                           http://thepaintedapron.com                                                                                                                 http://designsbygollum.blogspot.com/p/foodie-friday.html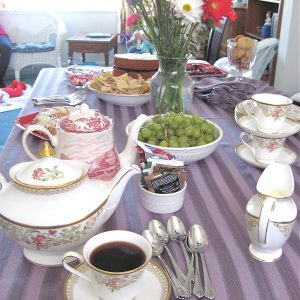 Hot Milk Cake
Wonderful all purpose cake from scratch
Ingredients
1/2

cup

butter

1

cup

milk

4

eggs

2

cups

sugar

1

teas vanilla

2

cups

flour

1/2

teas salt

1

teas baking powder
Instructions
Preheat oven to 325.

Combine butter and milk in a saucepan, bring to a boil (DO NOT BOIL)

In a separate bowl, beat eggs gradually adding sugar stirring constantly

Add vanilla

Sift flour & salt together in another bowl

Add to egg mixture

Beat until smooth

Gradually add milk and butter mixture beating well.

Add baking powder beating well again

Pour into well greased and floured tube cake pan or 2 8 or 9" pans

Bake 1 hour

Cool for 10 minutes before removing from pan

Serve warm with fruit, whipped cream or powdered sugar sprinkled on top

Note: Half the recipe and bake in 8-9 in square pan for 30 minutes