I have a new planner! I like calendars and planners especially pretty ones. Do you?
I am a blogger. Bloggers need to develop and maintain editorial calendars. A good planner is my go to tool!
It's a good one for me if I can use it to schedule my routine commitments and various appointments and to help me set up an editorial calendar for my blog posts.
tools for planning
Turns out I needed two planners!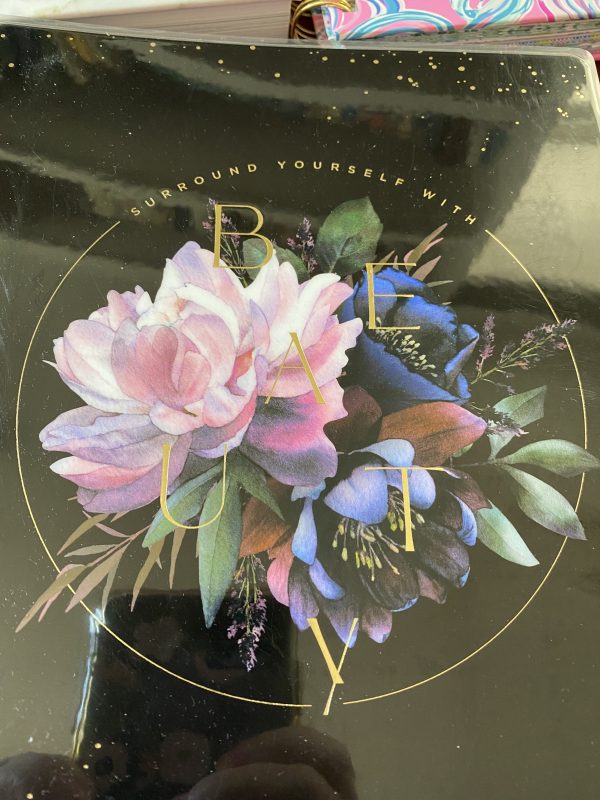 The main tools I use for blog planning is 'The Happy Planner'. The ever handy Post It notes. a pen and highlighter are kept in easy reach. I also use a Lily Pulitzer planner. Keeping the personal planning and one for blogging was a better option for me.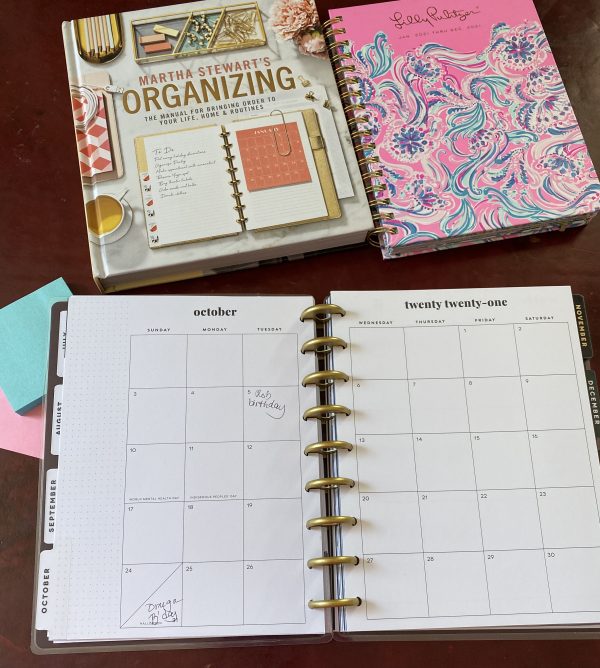 A good planner should include options for a bird's eye view of what is ahead as well as the daily and weekly.
Planners a monthly and weekly pages with blocks that are large enough to write in. An annual calendar is nice too. I use Post It notes for reminders or notes for myself.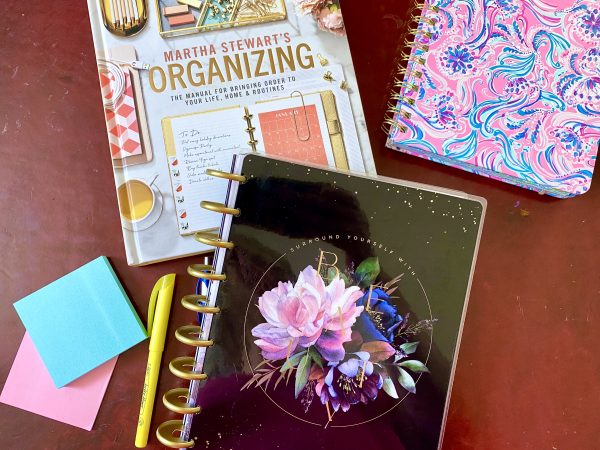 Having a book about organizing is helpful too. Over the years I have developed a system for management of our home including my mom's routines and others. This is Martha Stewart's Organizing I one I keep on my shelf. You can find it here.
I do like the black and floral cover!
pretty and function
Pretty does not always mean functional or useful. You may have heard this saying from William Morris, a Victorian cultural influencer and author who is better known today for his interior and textile designs.
"Have nothing in your house that you do not know to be useful, or believe to be beautiful."
When I look up this quote to insure its accurate I also found this one from Morris.
"The true secret of happiness lies in taking a genuine interest in all the details of daily life."
Taking "a genuine interest in all the details of daily life"? Seems wise to me!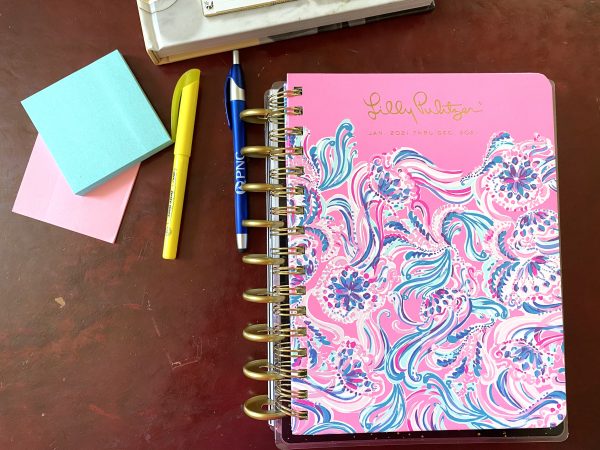 You can see by the covers of my planners I do chose beautiful planners. You can believe I look inside too! For a planner that I use everyday, beauty without usefulness is no good to me.
I continue use my 'Lily Pulitzer" planner primarily for the daily life details like appointments, scheduled meetings and travel dates for our family. It fits well in my purse.
I'm a creative person who blogs as an expression of that. I can get distracted so easily. Admittedly there is a need structure in my days beyond the immediate. Planners that help me with actually planning (and brainstorming) to develop and follow my editorial calendar.
I kind of like making lists too.
fellow blogger's suggestion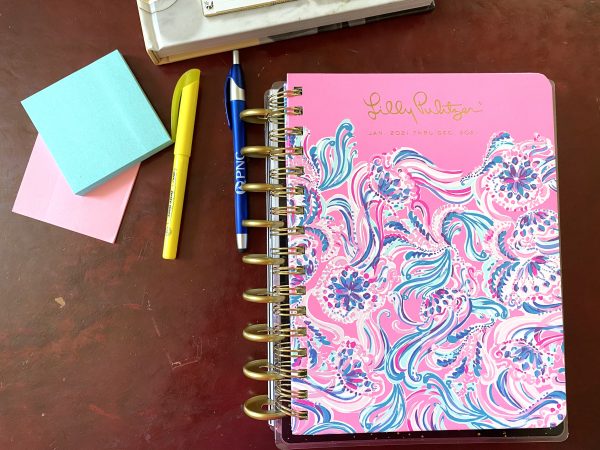 I was having trouble finding one that would suit my needs. Where was the right tool for me?
Rosemary from My Homes and Travel shared hers with me at the latest Haven Blogger Conference. I had talked with her about which calendar, how she used hers as she showed me her planner.
Good hard working calendar planners that are good tools are plentiful. The question then becomes why and how it will be used by you. Will it be the tool that helps you accomplish your goals? Make your work and daily schedule go smoothly?
After Rosemary's recommendation, I looked up 'The Happy Planner' information on Amazon. I took the plunge and ordered the planner.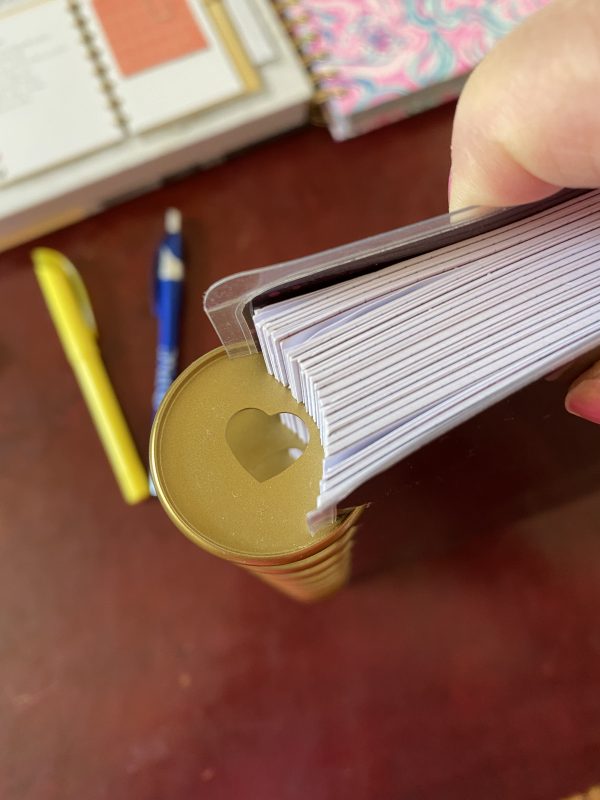 The heart spiral binding makes me smile. It is a semi hidden detail that adds to the over all look of this planner. There are several cover option but l like the floral with black background. It has a subtle sophisticated look. The cover is a plastic ones. The size is slightly larger than the Lily one.
Am I satisfied? I am happy to report yes, I am.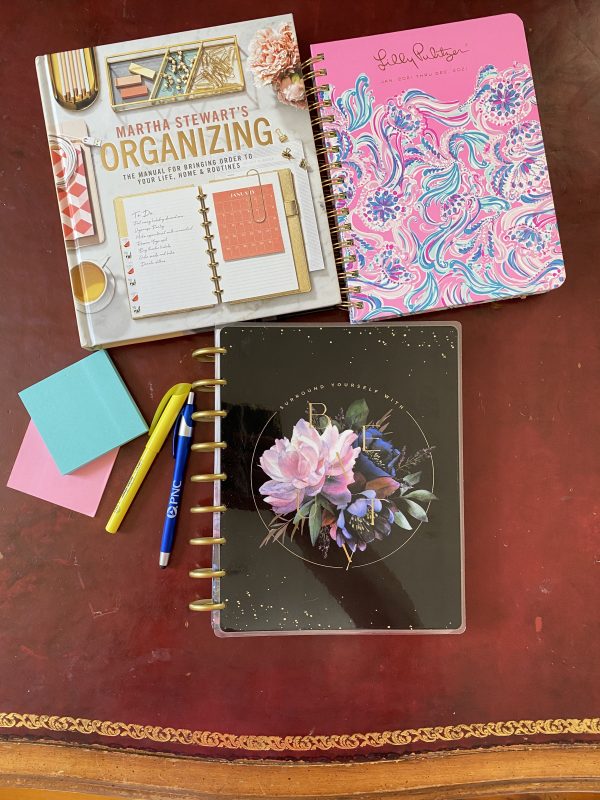 PS. Need a kick start to organizing many aspects of your life…look no further than Martha!
~~~~~~~~~~~~~~~~~~~~~