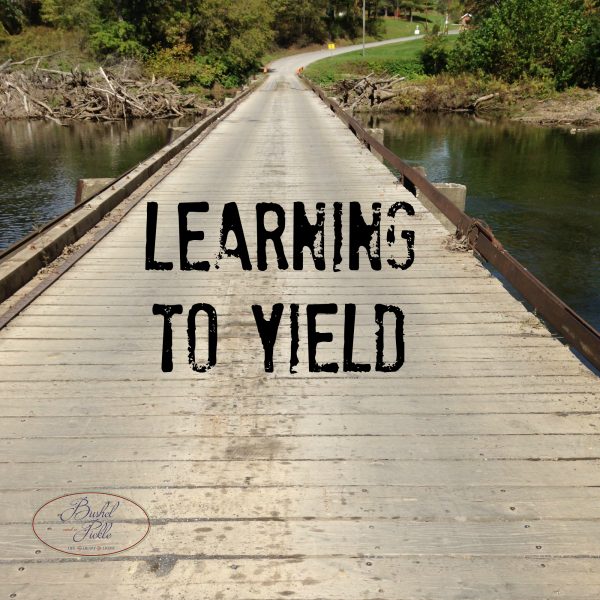 Yield.  Learning to yield is a skill to be developed.  It is also learning to be disciplined. 
Teaching Amy to drive actually involves a lot of coaching. Helping her to transfer the learned knowledge required to pass the test to the actuality of the road is a process. Frankly, there have been a few harrowing times as any one knows who has ever taught or learned to drive! 
One question Amy asks "Is do they yield or do I?"  I first tell her yes or no then I tell her about right of way and potential problems if there isn't a yield.  Backed up traffic, rear end collisions, swerving and general madly.  Potential for quite the messy situation. 
Funny how life situations often illuminate spiritual truths. 
God calls on us believers to yield to Him.  The Holy Spirit is present within you to guide teach and counsel.  To warn and protect. 
Like the yield signs and other traffic signs and rules. Do not listen, do not follow and harm will come.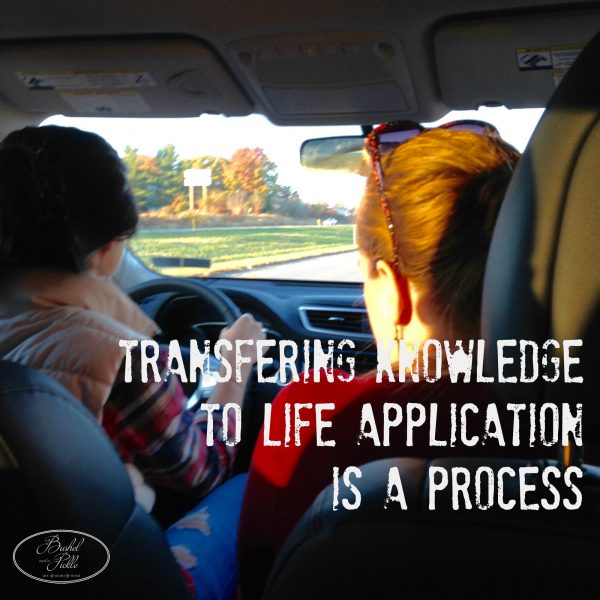 I need to be remained at times of the safety there is in obeying God.  I want my children to not only know this but to practice it. It is a process. He wants us to go through the process.
Ironically He also wants us to seemingly take risk for Him.  But not to be reckless. 
As a new driver myself decades ago, I was stopped and given a warning.  A rolling stop and darting across the road without observing the yield was potentially dangerous.  I learned. 
I am still learning to yield to the Holy Spirit.  To make those better choice and take the better actions.
When I don't boy, does it rob me of a little or a lot of peace.
So what yielding do you need to do today? 
Linking here