Hi Mom.
When you find this in the morning you can either A) Post it but delete this line B) delete it C) Keep it tucked away and do a later post about post that never gotten posted.
This is what came on my screen.  I was surprised. and so encouraged.  You know those days when… you wonder is anyone listening to me?  …Now what did I do to warrent that?  Those kind of days that wear a mom down to the nub.
Then there was this…and I am all smiles.
Good Morning.
I am doing a post for my Mom today except I'm going to change it up a bit. Oh, by the way, I'm Meg, Linda's youngest daughter. Mom won't find out about this until tomorrow or for you guys today. Sunday was my niece Mary"s birthday and she is now officially 5.
To all the mothers out there, speaking from a fourteen year old's view, I don't know how you guys pulled it off when the kids were younger and now when we are teens. Driving us to and from sports, parties, school, and don't forget putting up with all the sarcastic remarks and being angry at you for no reason at all.
Don't forget the dads. Congrats for putting up with us when we were younger. For when we would have temper tantrums and when we are teenagers. I don't know how you guys do it but so far you guys are doing great. Just remember those who were your parents and model after them but don't forget to change it up a bit, create your own traditions and keep some too.  I am sure Mom will post some pictures about Mary's birthday.  Don't worry Mom; I took some with your phone. Thank you for reading my post and I hope you have a good day 🙂
————————————————————————————————————————————————-
Mom, this part is if you want to than you can type your thoughts on what I said and you can edit my part however you want but keep the majority of it.
You: Why did you want to do a post?
Me: I was bored last night,  Do you know how to check your stats about who saw what post and how many people are following you?
You: Yes
I only edited for typing errors. 
Well, that sure was one of the sweetest things I have read in ages.  I am thinking even in the messiness of teen age years, there is some good stuff going on too.  At least so far according to this 14 year old. Some old-fashioned Mom Influence.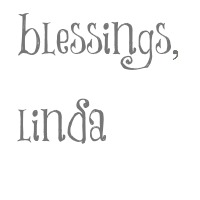 PS.   I wondered how I was going to show off one of the Duluth Trading Company henleys I received  at Haven '14.  We love these soft shirts that are holding their shape and color!   This is not a sponsored posts and all opinions are my own.