Today, I'm sharing some of our family favorite soups.
There is something about a hot delicious bowl of soup!
Omega's chili
This isn't named after my granddaughter but after my mom, Omega. She taught me how to do just about everything home related!
Go here to find the recipe. My tip is to cook the ground beef throughly until dark brown but NOT burned!! Gray is not good.
baked potato soup
The delicious soup recipe with great toppings can be found HERE. The rich taste comes from cream and butter. Not heart healthy but it can be adapted to accommodate most diet requirements.
Your family will be scraping the pot for every last tasty bite!
mad dash brocoli and cheese soup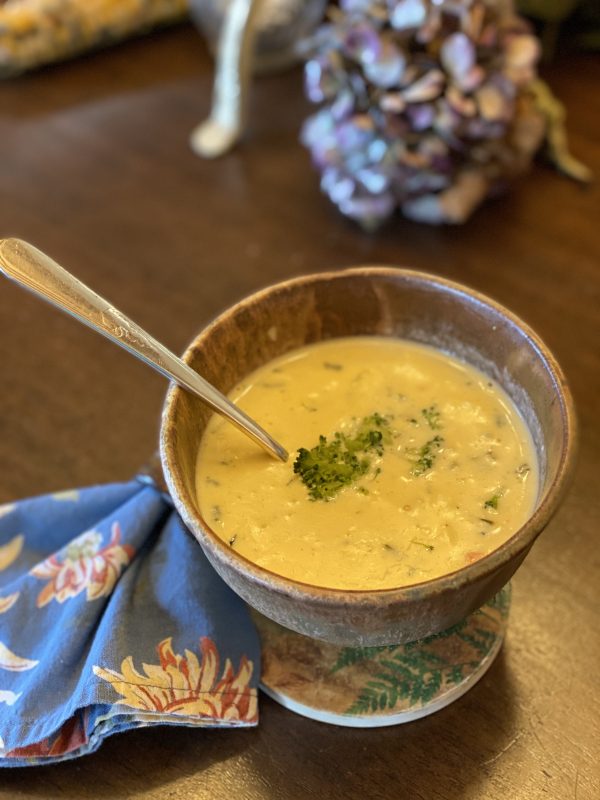 This soup is made with a mix. Skeptical? Don't be. Mad Dash is a crafted with care to be delicious while making life easier for the 'cook'.
Linda's Beef Vegetable Soup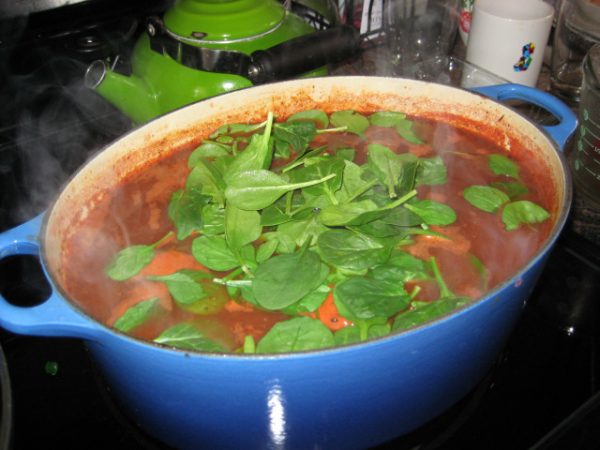 Slow simmering vegetable beef stew is a tantilizing scent drawing family to the table. Add corn muffins and it's a complete meal to satisfy everyone.
It's a classic! The recipe is HERE.
I often make soup in the afternoon and then relax with afternoon tea or coffee and read a book or flip though a magazine. Why? Because busy creative people need breaks during their days to recharge.
Stay warm and enjoy your day!
~~~~~~~~~~
~~~~~~~~~~