This site contains affiliate links to products. I may receive a commission for purchases made through these links at no extra cost to you.
Time with my grandkids is the best! Like every grandmother, I absolutely mine are the cutest, sweetest and most wonderful.  Now you know I could go on. One thing that I am finding amazing is how different each one is which is delightful for me!  I gave this book DIY Room Makeover Ideas to the girls so we could do some of these ideas together,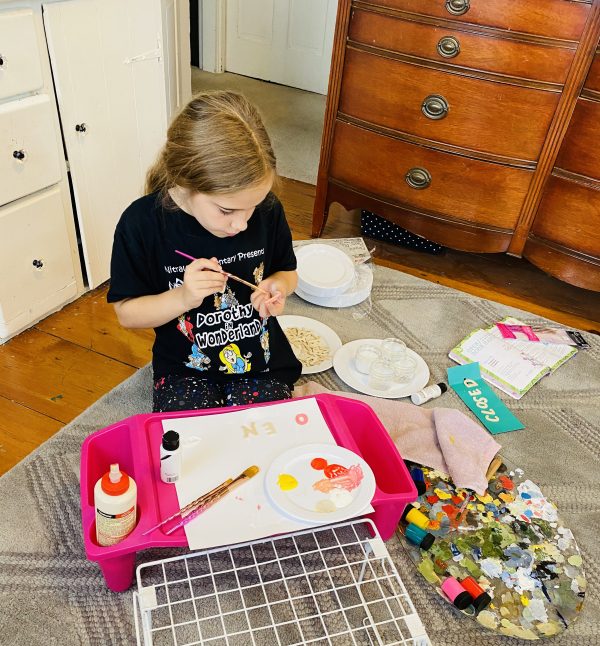 My daughter's family live in our town. There are 5 children; they appreciate the individual attention occasionally from their grandparents! This book DIY Room Makerover Ideas forGirls was a way for that to happen!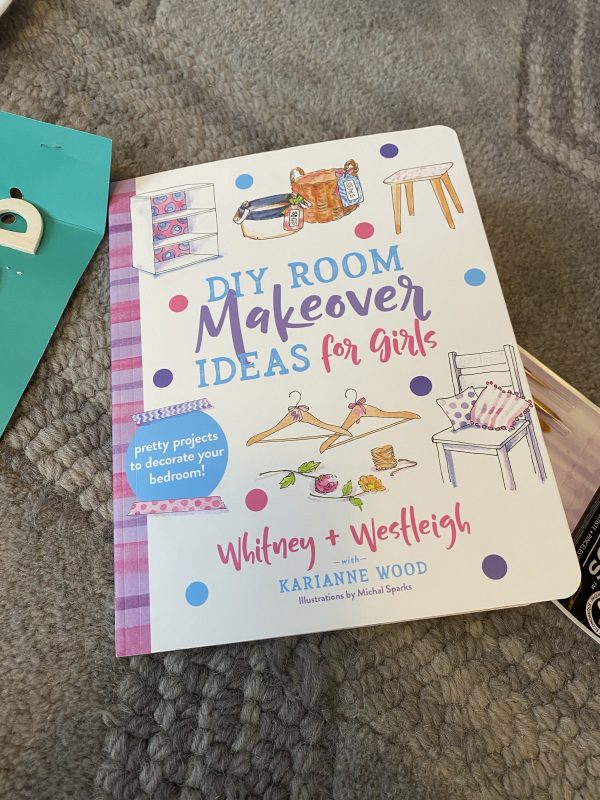 When I received the book 'DIY Room Makeover Ideas for Girls: Pretty Projects to Decorate Your Bedroom' I was excited to share it with the girls knowing maybe not all would want to do any of the projects.
DIY Room Makeover Ideas for Girls
What caught my attention was not just the subject which was someting for me to do with the girls. Also, not only it was written by KariAnne's girls but that they are twins. We have twin granddaughters. After I recieved the book I discussed the possiblity of doing projects with the girls from it. I took it over during a visit for them and their older sister to take a look and pick a project if they wanted.
Edi was the one who really engaged with the book and even read it twice. It was a date for us! Once she made her choice, she called me. A plan was made to with Nancy, my daughter and Edi to shop for supplies that between us we didn't have. The next day we planned for her to come to our house and do the project. There was no hurry. She learned some new art skills of mixing paints, choosing and using brushes.
Let's Do It!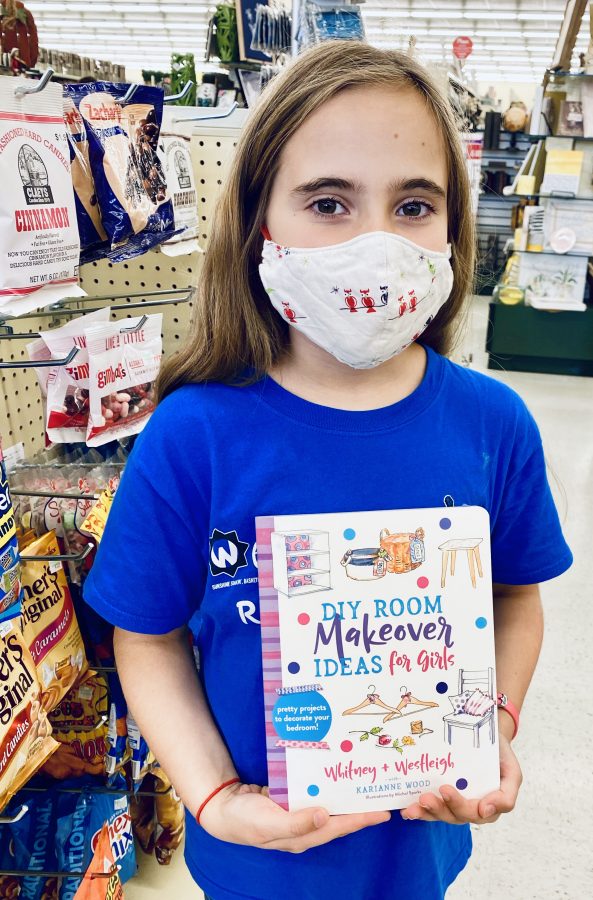 A trip to Hobby Lobby without siblings! Edi got to pick which paints and colors, the brushes and letters she wanted. Her creativity came out as she pondered drawing the letters free hand, tracing or using wooden cut out letters. Again, totally not rushed. She is 9 years old and has 4 siblings. As you can imagine it was a unique experience to be able to sop unhurried and make her own choices. On the way home she told her mom. "That was really fun!" That was goal of mine, having fun!
Jim and I love opportunities to take time with the kids individually.
The next day Edi and I went to our 'art room'. It is the room that was formerly Will's. Next, it was the guest room plus crafts. The supplies have changed becoming more of an art room. There are canvases and oils with multiple brushes and tools on the shelves now.
After a second coat of white paint on the wooden hangers, Edi mixed paint with her new shiny pink Unicorn brushes and the glitter acrylics from Hobby Lobby she selected. I showed her how to mix colors using a plastic plate as a palette. Little jars of water were set out to use as needed.
There were no knocks on the door from her siblings. There were no warnings to not waste paint. When an artist mixes paints to make a new color, it may take lots of paint and some maybe left over and that's okay! As her aunt who is an artist said, 'Yep, typical, not that anyone wants to waste supplies. Along with minimal help on some of the how to do's about mixing paint and how to use brushes, we chatted and I read my book. Bliss!
so many project choices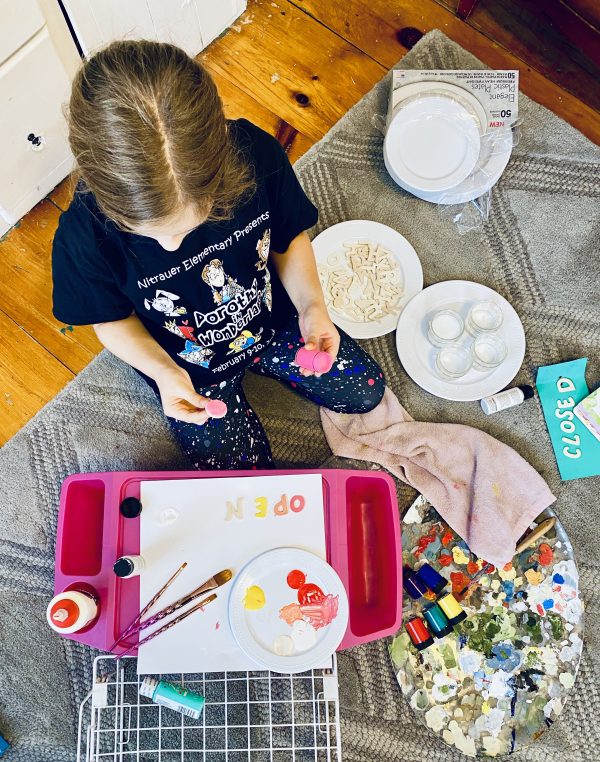 This book is packed full of fun projects for her to make for her room which she shares. It's no wonder she chose Open Closed door hanger!
Edi's review of this fun book is very positive! The instructions and material lists for each project are easy to follow. She likes that as well as the cute diagrams with the 'how to's' and what the final project would look like. Bonus is the purple elastic bookmark!
Conclusion? This was a fun activity to do with my granddaughter. We'll be doing this again for her to make Christmas presents.
Can't wait!
~~~~~~~~~~~~~~~~~~~~~~~~~~~~~