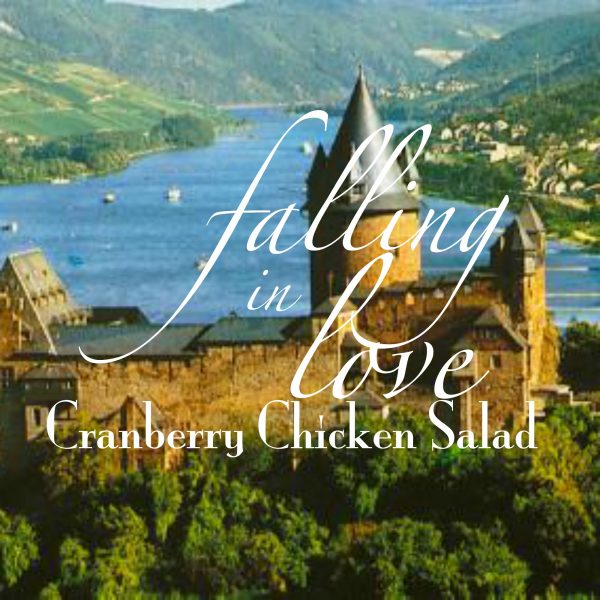 I made cranberry muffins and chicken salad this morning.  Then I remembered…
my story of falling in love beginnings started on the Rhine.
It started with muffins and chicken salad.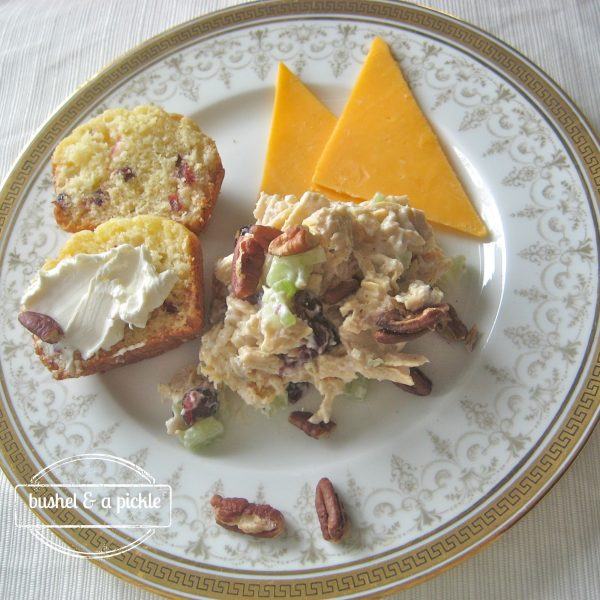 Years ago when Jim and I were lieutenants stationed in Stuttgart, Germany, we went on a day Rhine River cruise.  I made muffins and chicken salad.  
It was our first official  "date."   It was perfect with the warm sun shining.   As we gently cruised down the river past the castles of old, reminders of the past and with illusions of romance we ate the picnic food,
I think I may have fallen in love that day.  
Now, back to this morning.
Text messages between my son at work and husband this morning.
WJ   These blueberries taste funny or…
JJ     They're cranberries.  
WJ    Madness
Yes, the first muffins I have made in ages and he thinks they were made of old bitter funny tasting berries!
This is that very special chicken salad from 35 years ago.  We've been married 34.
Chicken salad does not last long in our fridge. It's a delicious "grab it"  for lunch or afternoon snacks for the girls' after school.
Pretty sure it will disappear quickly in your house too.
Cranberry Chicken Salad
Fresh Cranberry Chicken Salad
Ingredients
2

large skinned chicken breasts

2

finely chopped celery ribs

1/4

cup

raisins

1 /2

cup

mayo

1/4

tsp

cracked black pepper

1/2

tsp

lemon juice.

Almond slivers or chopped pecans for garnish
Instructions
Gently boil 2 chicken breasts.

Drain and cool and chop cooked chicken into bite sized pieces.

Finely chop 2 celery ribs

Put all ingredients into mixing bowl.

Mix thoroughly.

Top with almonds or pecans.

Makes 3-4 cups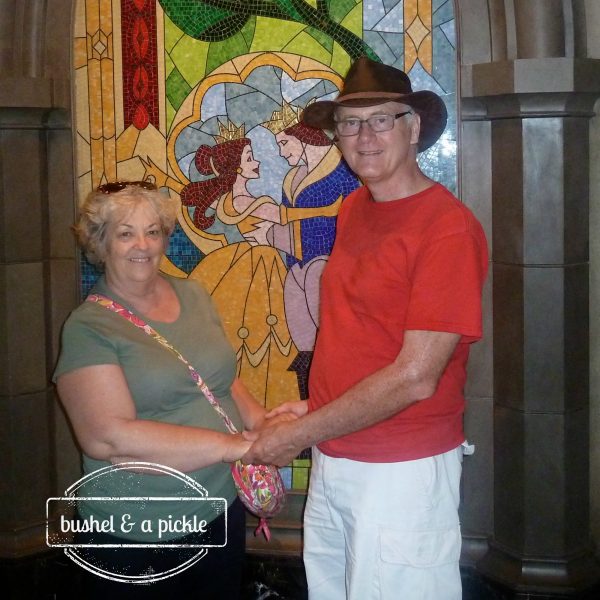 Jim & I… thirty-four years later at Be Our Guest Restaurant in Disney World last summer
Do you have a Valentine's story? Will you share it with us?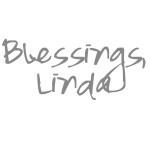 maybe linking here
Miz Helen's Full plate Thursday