Saturday mornings are generally peaceful for me.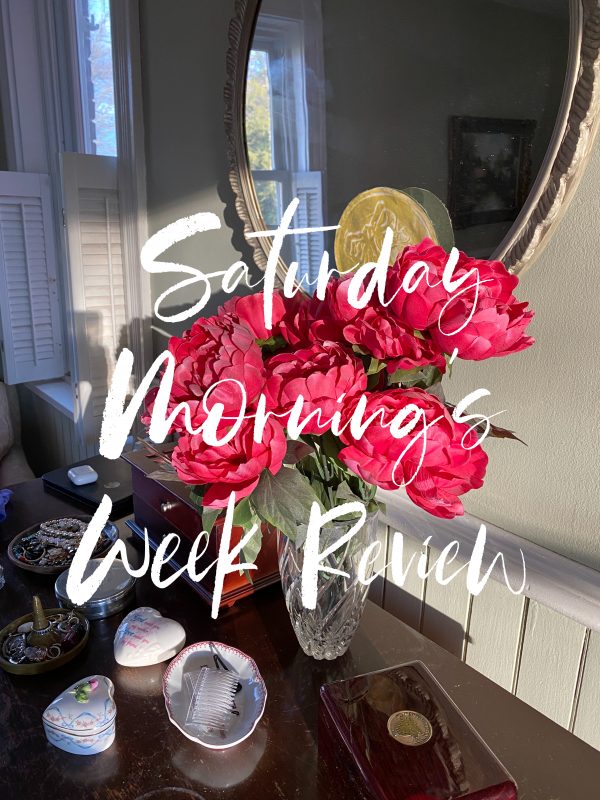 A typical Saturday morning starts with a cup of coffee. Jim takes off for early Saturday morning men's small group.
I love early morning light that welcomes the day. The soft afternoon light often brings a feeling of calm espicialy when the day has been a busy one. The world around me feels awash in peace and calm. Doesn't the soft afternoon light just warms everytthing up even in the summer.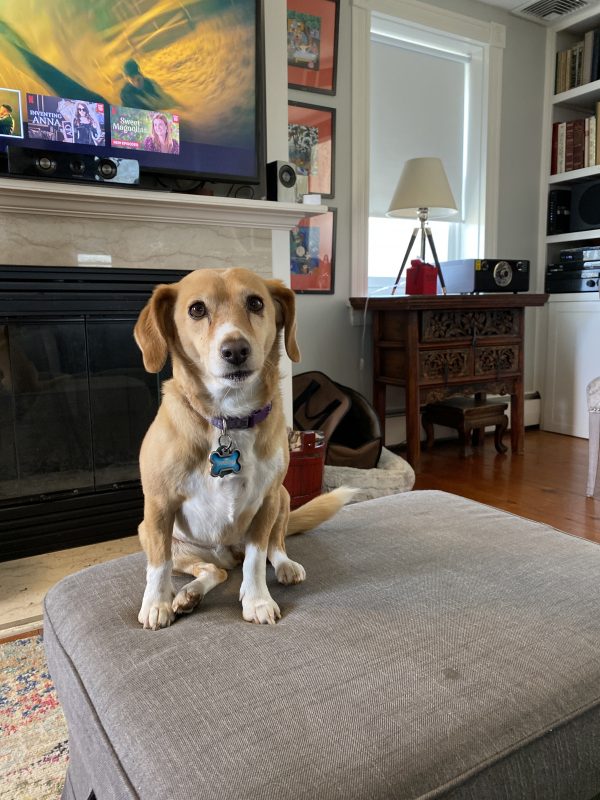 Ater I make my way downstairs, Peach and I say hello. She usually wants breakfast then out!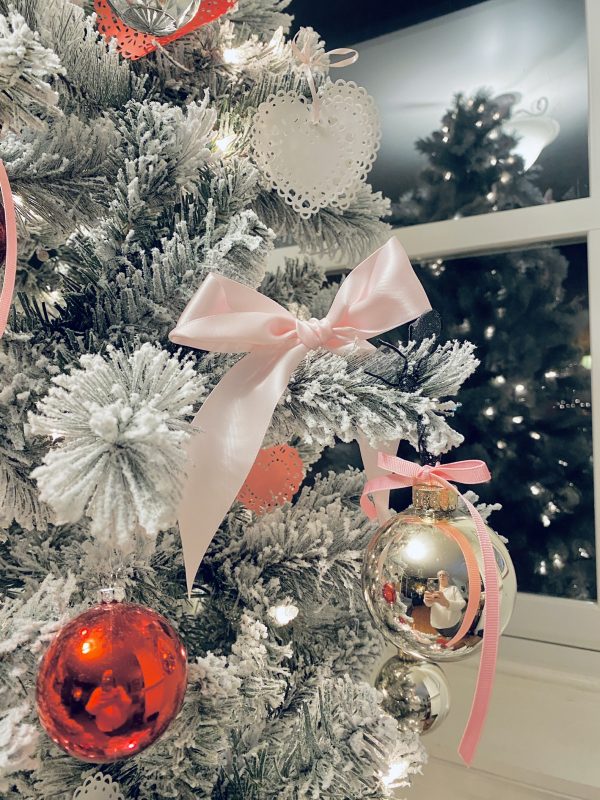 It already seems ages ago but Valentine's was only 5 days ago! I had turned our flocked tree into a Valentine Tree with read and white ornaments left from Christmas. A few paper doily style Valentine hearts tucked in the branches with soft pink satin bows mades me smile. It may be time to take it down. Not sure I can turn a flocked tree into a spring one!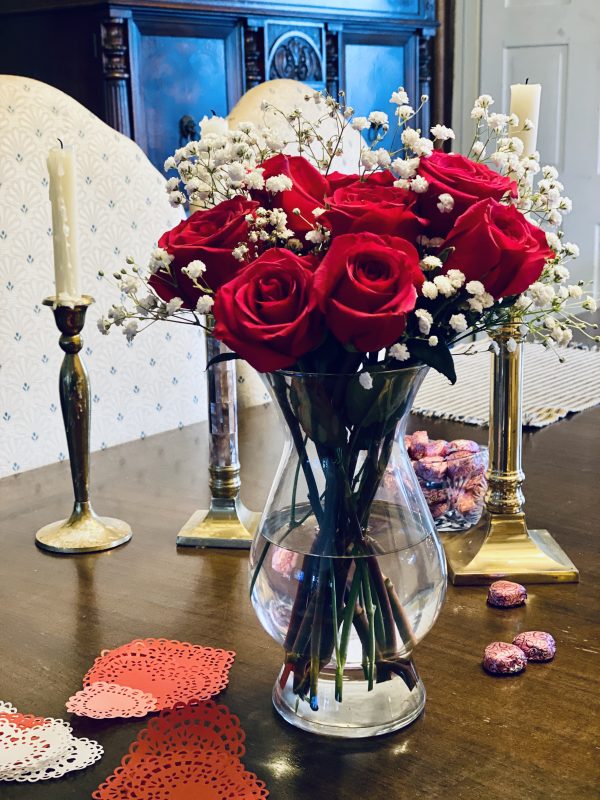 Jim brought me roses and we went out to eat at the early seating at Bonefish Grill. It's five minutes away and is a nicer place than most chains. They have candles and tablecloths The servers in white chef tops is a nice touch too. Bonus! The menu has several selections that fit our dietary requirements.
winter vignette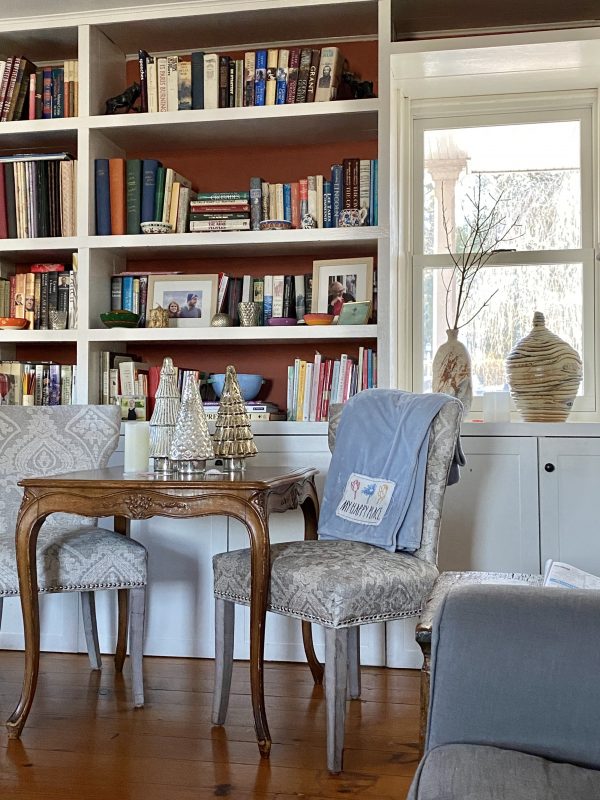 Our 'library' table gives me a focal point for flowers and other decorations. Those must be easy to move. This is our game table.
The silver merucry glass evergreen trees for Christmas are good for the transitional time between Christmas and spring flowers. I like to add a candle for the evenings. Simply elegant with the reflections of light that play off the different designs on the trees.
lunch with meg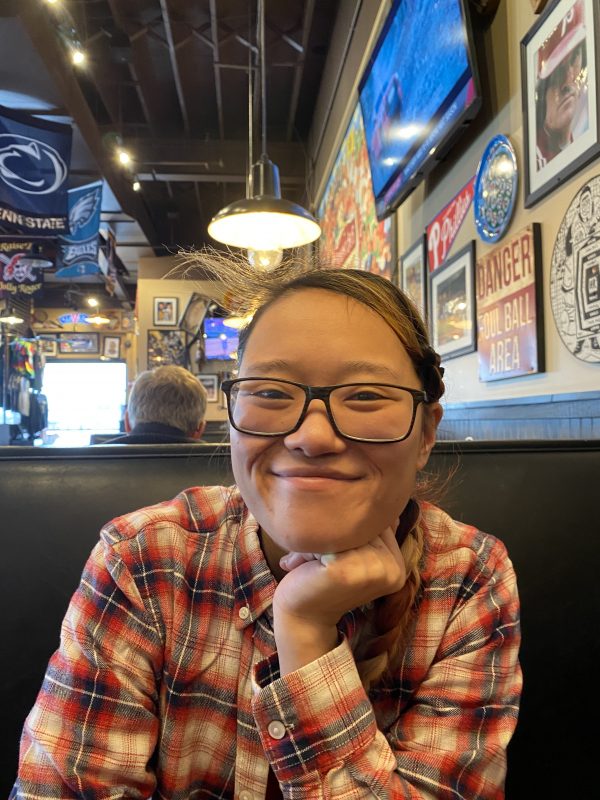 This girl is hard to catch time with! She works at Calvin Klein's. This week between meal deliveries she does for extra cash and time to go to work we squeezed in a 2 hour lunch and catch up time.
I'll be honest. I miss her so much. She moved out earlier last year when she bought a house.
Like all moms when it is that time for kids to move out, there is still a tug to keep them home!
Amy is living here but there are days I don't see her at all. Like Meg , she is busy! One thing we have found as a touch point for the 3 of us is watching taped Jeopardy and maybe even Wheel of Fortune after dinner. Usually after that she heads out to hang out with her boyfriend or friends. Tuesday evenings she teaches a pottery class. I have evening meetings weekly; two are Tuesday nights. I don't usually cook on Tuesday but sometime I do manage to put something in the crock pot or have a sheet pan meal ready to bake. The alternate is leftovers or takeout.
Friday I had a second meeting that ended up being 4 hours.
I was concerned that I might have been late to the meeting.
I wasn't. I left an exciting game of Clue with the grandkids, grabbed a meal at McDonald's and made it with minutes to spare! It was the best thing I did all week!
morning light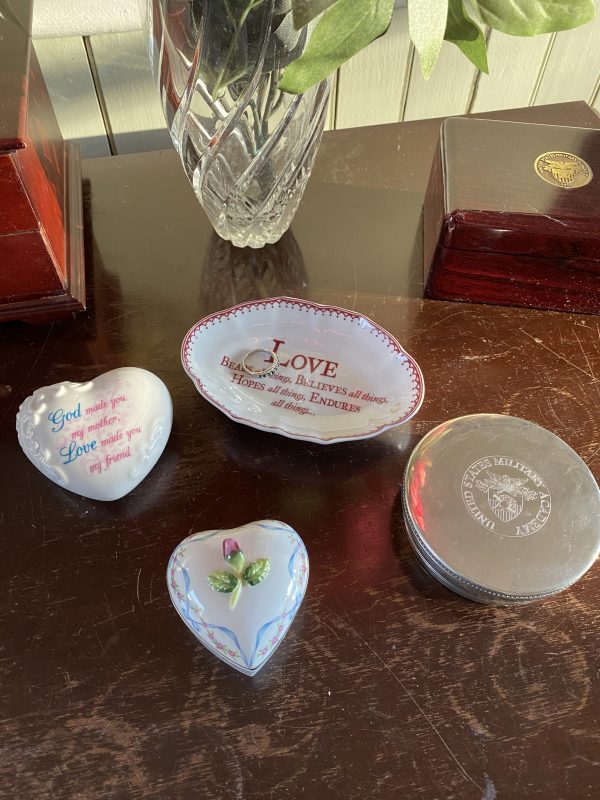 Every morning there is sunlight that comes in. Okay, not every morning. Sometimes it is too cloudy. Now that the mornings aren't dark, I can once again enjoy it especially on Saturday mornings.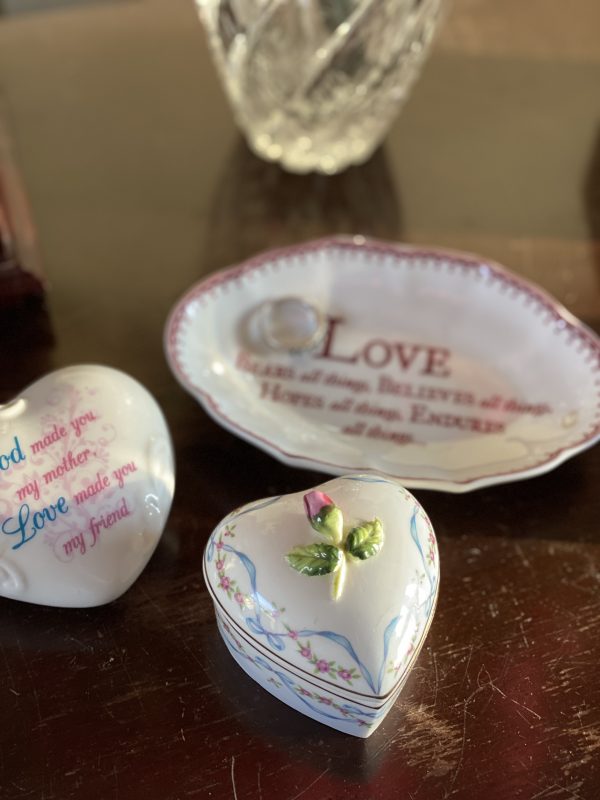 https://shop.colonialwilliamsburg.com/energy-and-persistence-verse-dish/
This is part of my trinket box and small items collection. It includes some from our ttravels and some are gifts like the heart Meg gave me many Christmas is ago…God made you my mother, Love made you my friend.
Got to admit I had a tear or two when I opened that gift. The verse dish in the back is from Williamsburg. It's a favorte spot of ours. Nancy and I especially like it and now enjoy taking her family there. The dish was a gift she gave me at her wedding. The wooden box is from Robert when he graduated from West Point.
The delicate china trinket box with the rose on top is one I don't know when or where I got it. It was probably when we were stationed in Europe.
What's coming up?
The usual, church on Sunday then breakfast at Centerville Diner.
Tuesday morning is couple's Bible study with mostly retirees. They're our people! That doesn't mean we don't have lots we are invoved in. I serve on a very active local board; Jim helps out several ministries and continues to work part time.
This Sunday Nancy and family are coming over for the day. We'll eat and play games. We do love that we are in the same town. Our other kids were less than 2 hours away.
No travel this week. The weather was warmer. We did enjoy a fire one night; it was so cold. The midseason pallet full of firewood was delivered too. Pretty normal week.
We go about our days and pray we are speaking with grace and being a positive influence where ever we are.
Hope your week was good too!
~~~~~~~~~

~~~~~~~~~~