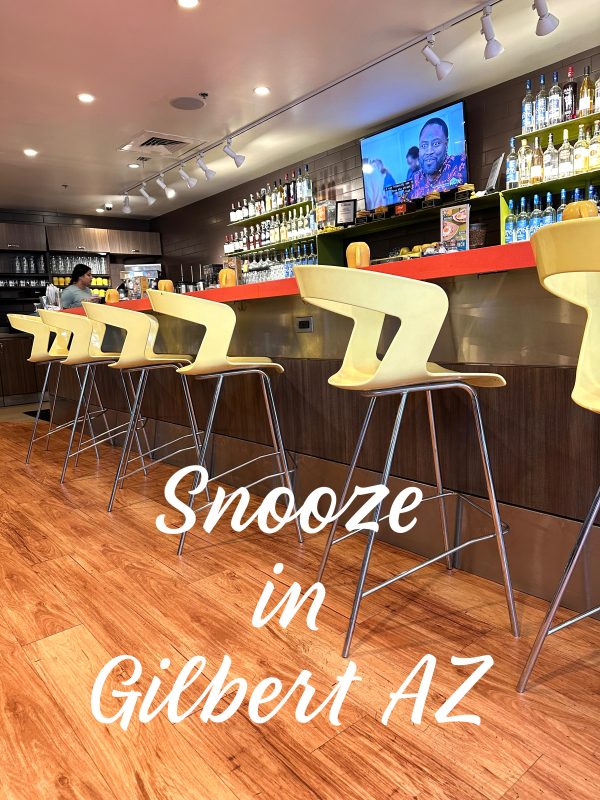 Sometimes despite all your planning, the restaurant you chose for the early breakfast at 6:30 AM just doesn't work out before sightseeing. It was closed.
Meg quickly found another one close by and on the way to our destination Taliesin West.
Snooze AM Eatery!
When plans fail they can turn into an unexpectedly delightful experience.
A great start to our day of sightseeing, time with friends ending at the wedding!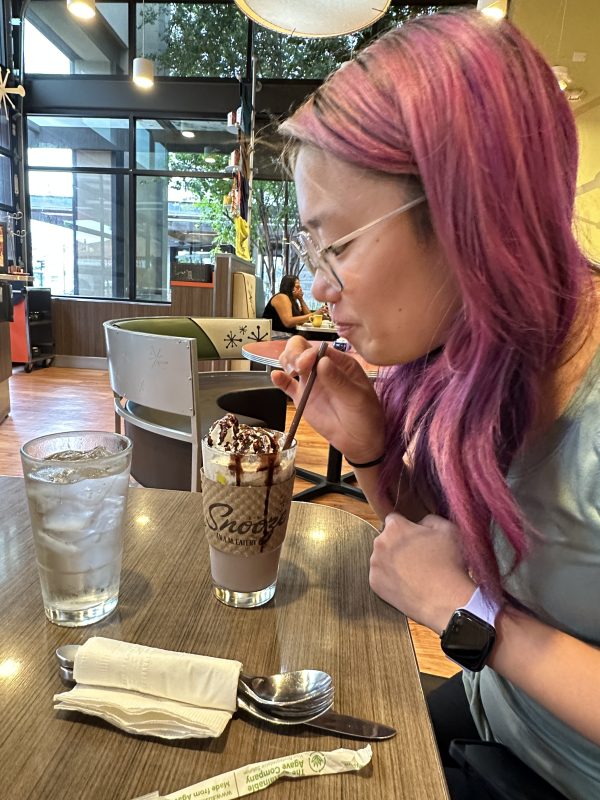 When we travel, we like to find a good place preferably local eatery. Finding Snooze wasn't planned. We had no idea we found a special place. Even our DIL back in DC knew about it. She is originally from Denver where there is also a Snooze.
Amazing Breakfast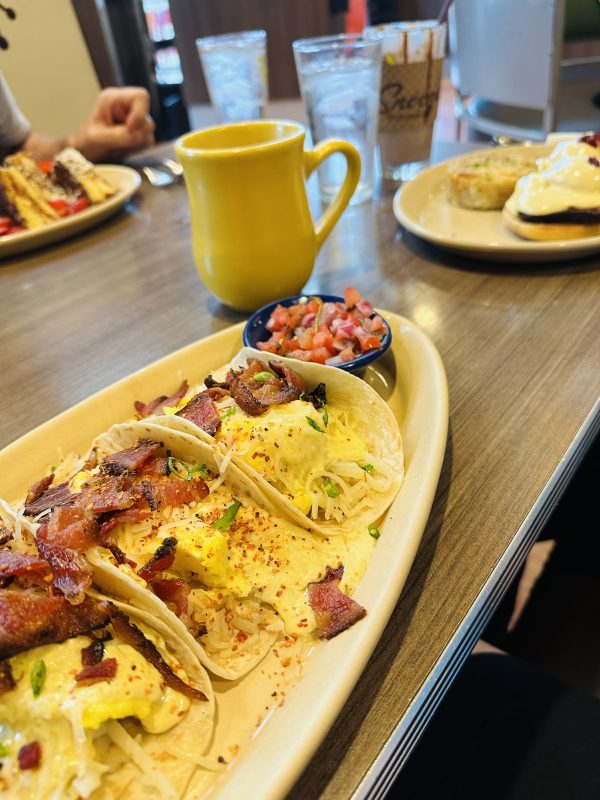 Do you love hollandaise sauce? So do I! This green chili hollandaise sauce was a taste explosion! I was not expecting to be surprised by my breakast tacos. So very delicious.
Eggs Benedict with pork belly and cream cheese hollandaise sauce. OMG French Toast was over the top! Here is Snooze description: Fresh brioche stuffed with house-made mascarpone and topped with vanilla crème, caramel, fresh strawberries and toasted coconut. O. M. G. from Snooze.
Tell me your mouth is not watering!
dining can be an experience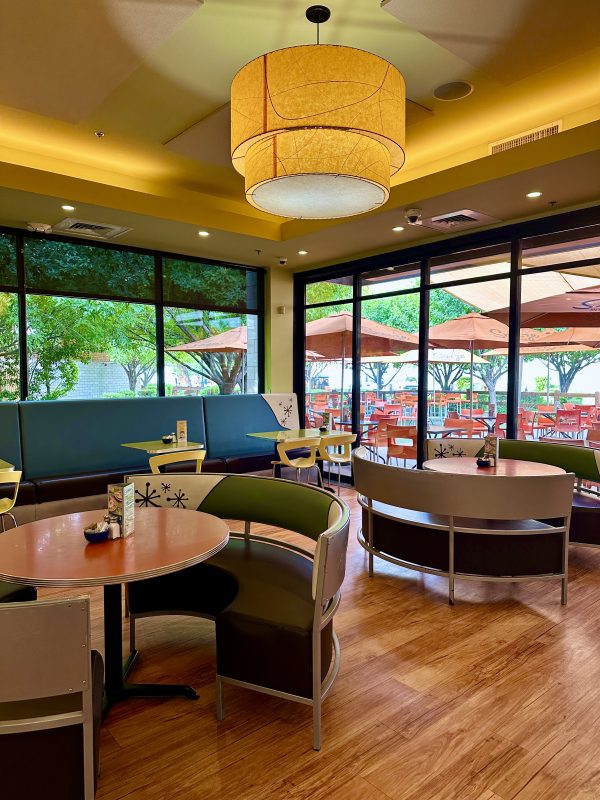 The unique decor was a little 60's,
a little Jetson's and some Howard Johnson's resturant flavor to create a happy place to have breakfast or brunch.
Loved the round booths!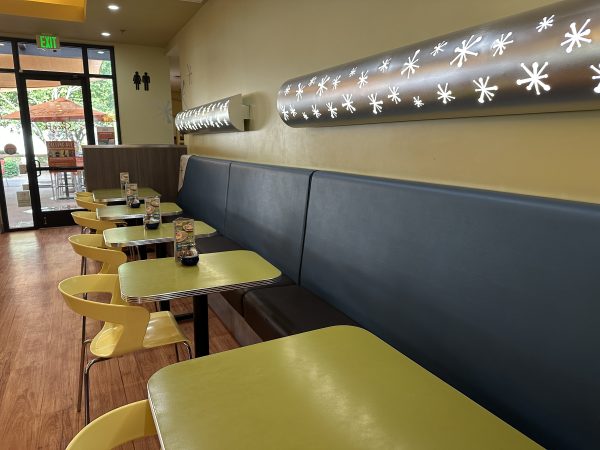 This was kind of eatery that gave us a vacation experience.
locations and Menu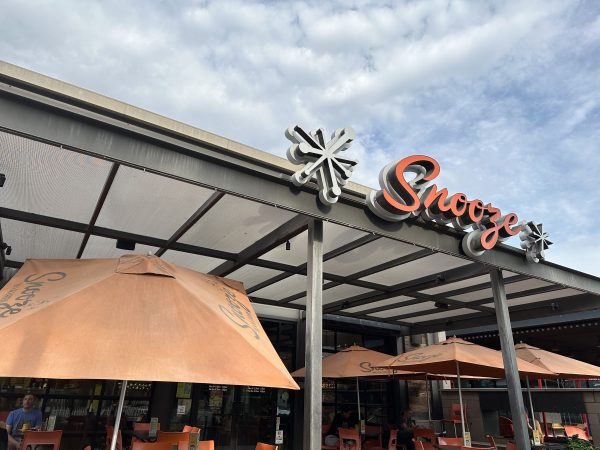 'Snooze An AM Eatery' is only open 6:30 AM – 2:30 PM. There are locations across the US using local unique ingredients. For example, green chilis might not be used in some locations. The chefs incorporate regional flavor into the food offerings.
There was a sense of fun and whimsy with lots of bacon options and pancake flavors of the week!
The patio was available but we opted for air conditioning. A friendly staff who are attentive was a big plus.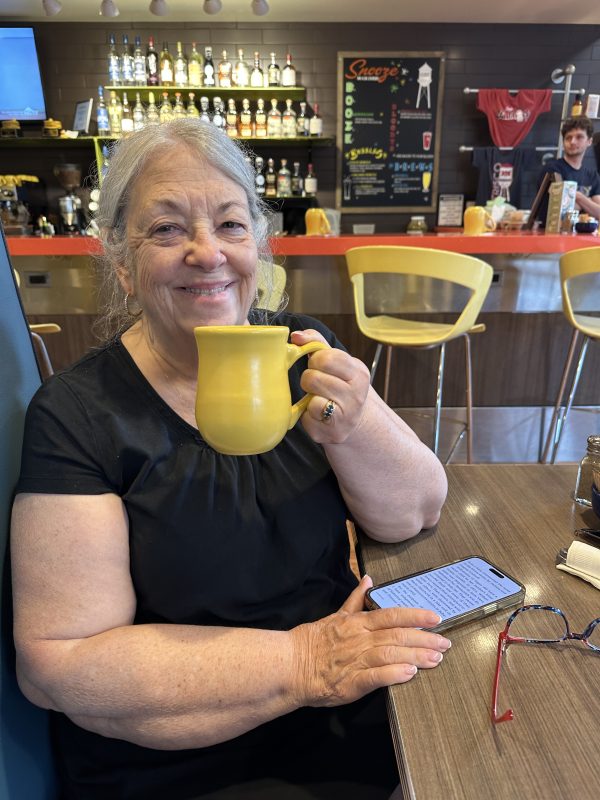 The coffee was very good. A must for a breakfast and brunch place!
Check out more on their Facebook and Instagram accounts. The website has more details for menus, locations and other informtion.
I highly recommend eating at Snooze AM Eatery.
To my surprise there are locations in Charlotte NC and Atlanta not just in the western states plus more locations. Check it!
~~~~~~~~
Below are affiliate links to products. I may receive a commission for purchases made through these links at no extra cost to you. Thank you for shopping!

~~~~~~~~