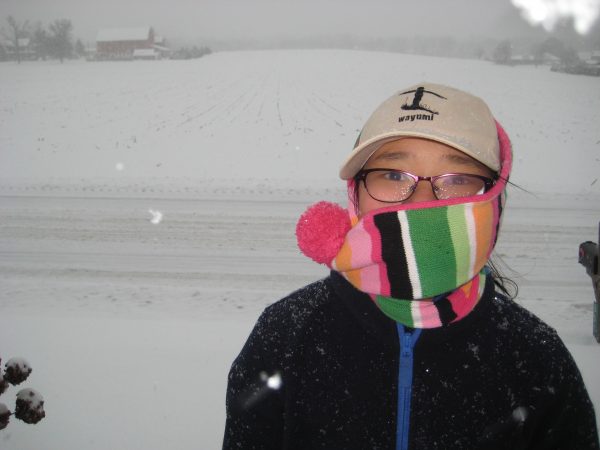 Yep, another one.  Snow Day…  that means lunch for us all and then they will want dinner.
Sigh.
Thank goodness we didn't eat the
Crock Pot Easy Pork.
They had a long simmer and were fork shred ready.  Yum!
I made them for Sunday supper but thankfully, we didn't eat them!  We had plans for Monday. Whew! Lunches are a pain to fix!
Good thing because it's a snow day here!  It has snowed all day.  Good thing I went to the grocery store early morning before it really started.
We had it for our lunch and there will be some for tomorrow too.  I suspect the girls will be home again tomorrow. Because it is still
snowing!
Crock Pot Easy Pork
Use pork shoulder, roast or country-style ribs.  A cheaper cut of meat is best for this Easy Pork.
Ingredients:
Pork shoulder, roast or country-style ribs
All the following goes right on top. No rubbing or rearranging to fit the apples in.
Sprinkle liberally with a seasoning salt like Lowery's or this from TJ Maxx.
Lightly sprinkle garlic powder and cinnamon.  Too much will mask the taste of the apple and other seasonings.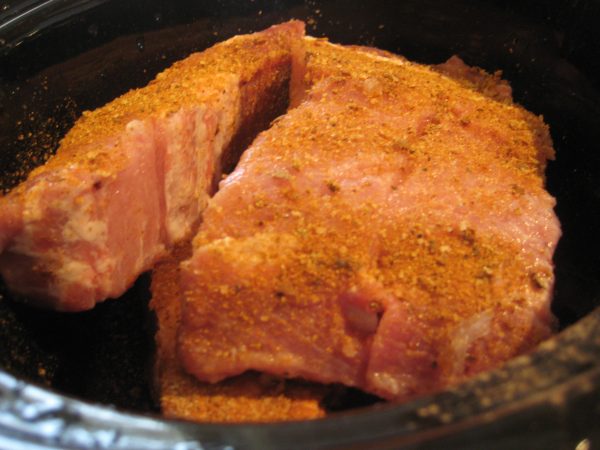 Chunk up several apples and toss on top. I didn't peel or core them. I did say this was easy.
Cover and cook on high for 3 -4 hours.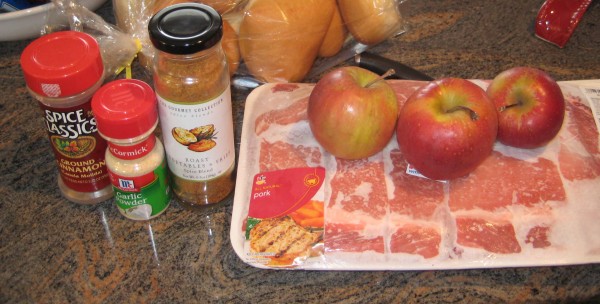 I removed all the congealed grease and cooked apples before putting the fall apart goodness ribs in the Pyrex dish for lunch later.      I fork shredded the meat then slowly heated it on top of the stove so everyone could make a sandwich at well.  The lingering apple flavor was delicious.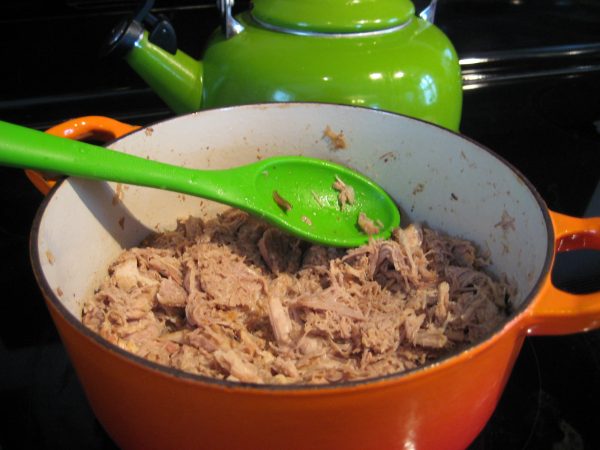 Fresh western rolls bought early this morning and a bowl of chip lunch bags were set out plus the Sweet Baby Ray's BBQ sauce. One sandwich wasn't enough for any of us!
This has also been a grab 'n eat Sunday supper as we watch a movie together rolled up in soft warmed tortillas.  This pork is so delicious it is good without BBQ sauce or any side dishes.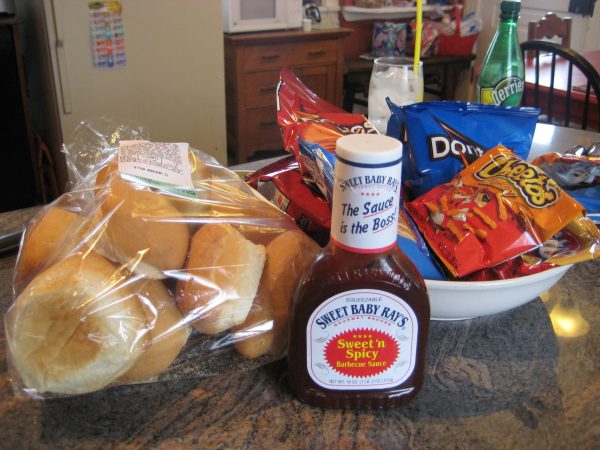 What do you fix for those unexpected days when everyone is home? 
blessings, linda