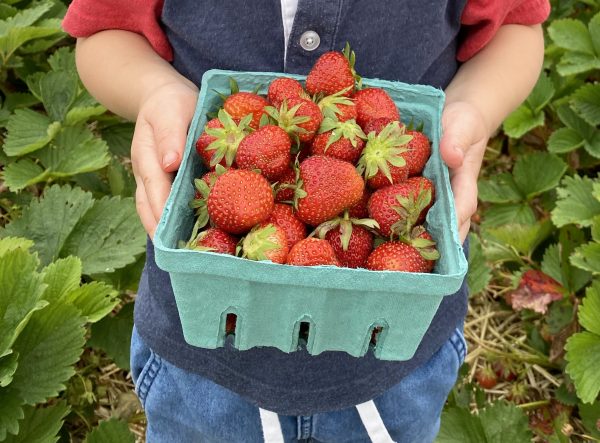 Strawberry Picking Season is here!
Impromptu strawberry picking! A friend posted photos on FB of a local strawberry farm open for picking. I texted the link to family. Let's go! Nancy texted back, "Let's go!". The field closed at noon; it was 11 am. There was no primping, come as you are!
Mask ready, we headed to purchase our green boxes before beginning picking. Shenk Farm was very organized to spread the picking out over the field. Early in the morning staff goes out to pick particular sized berries for delivery to grocery stores. There was plenty left for us!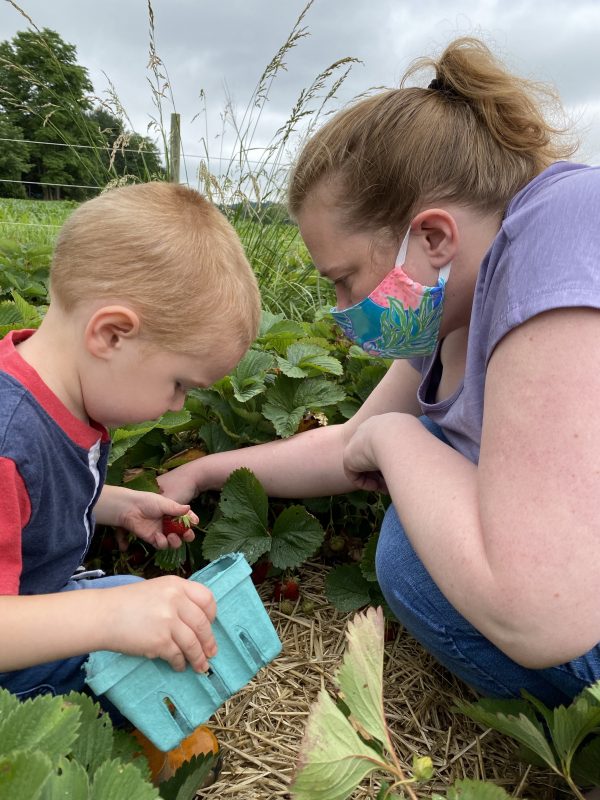 Our mornings have been cool; perfect for porch sitting and morning coffee. Yesterday was perfect for crawling down strawberry fields hunting for the red-est, ripest berries!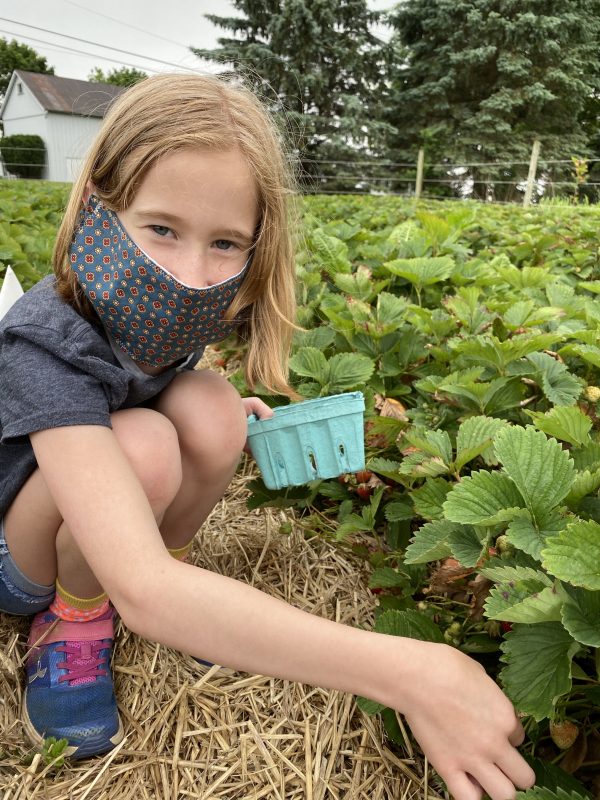 Strawberries are easy picking. The plants don't have thorns; lifting the spreading stems to hunt for berries is easy for every age.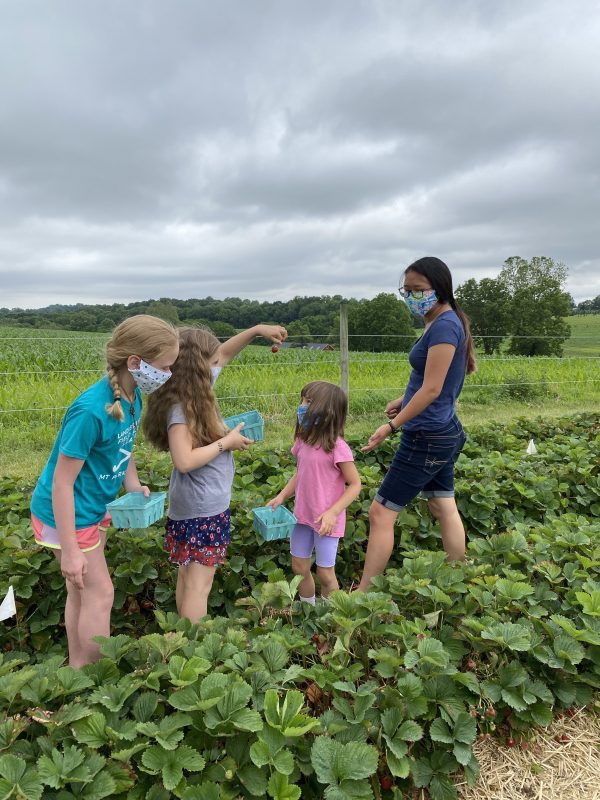 First fruits! It wouldn't take long to fill those green containers.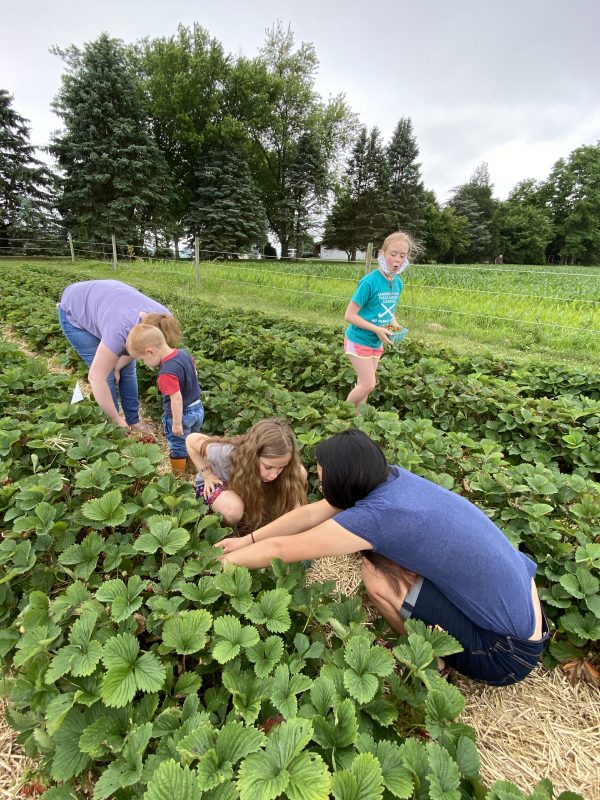 We ditched the masks. It was more comfortable of course and made happy chattering possible. We were having fun!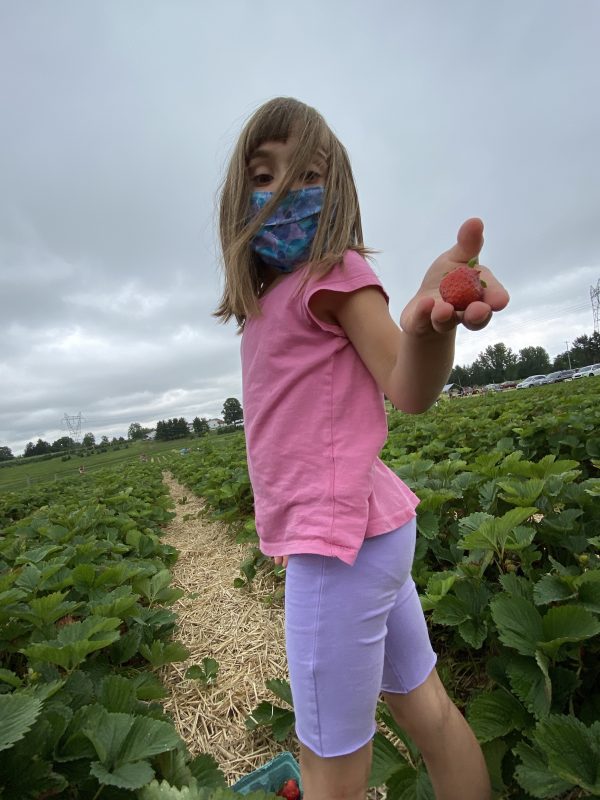 Is this a good one?! Absolutely.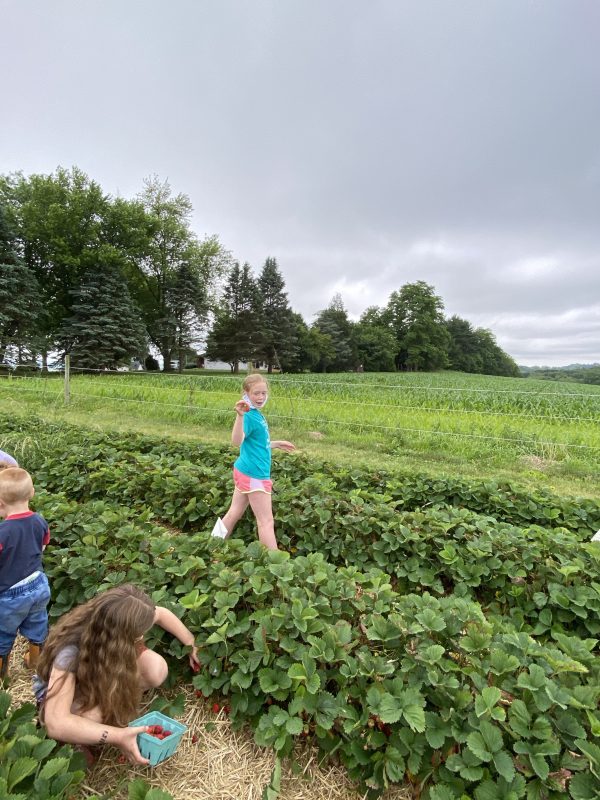 It never rained! The sun didn't come out until later in the afternoon.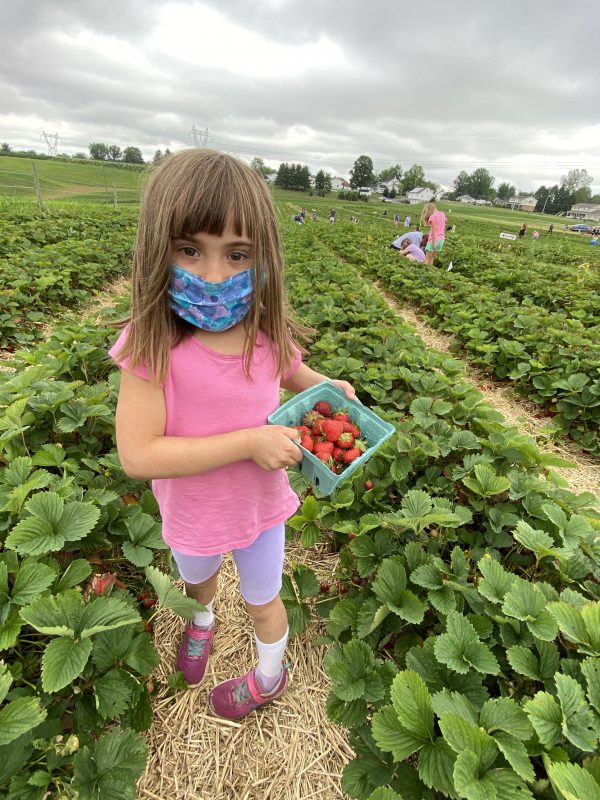 Mmm! What deliciousness! What will we make with the fresh picked berries?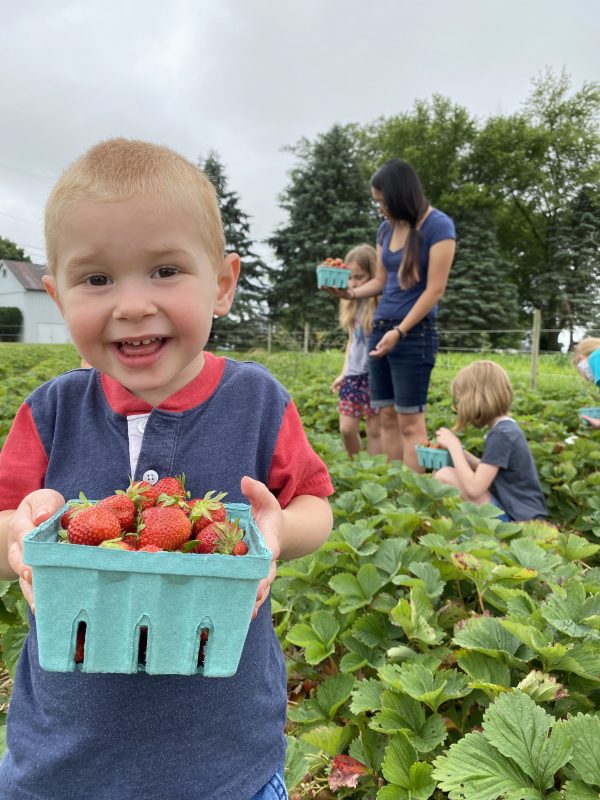 It's great when you find and special activity that all ages can be part of. After paying for what we picked, we ordered lunch on line for pick up. With 2 cars, it was easy to go for burgers at 5 Guys and chicken at Chick-fil-A.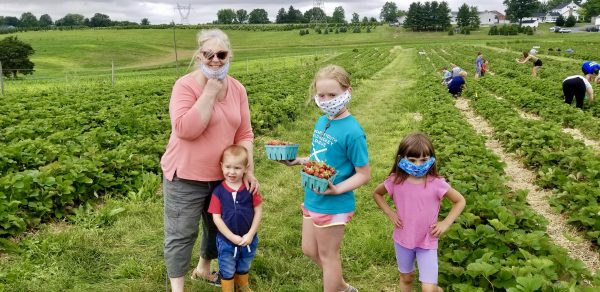 Lunch was around Nancy's big farmhouse table. Nathan came down to join us. He's working from home. Meg lead the kids in a rousing game of inside Hide and Seek. I read while Nancy went to the grocery store. Nathan went back upstairs to work.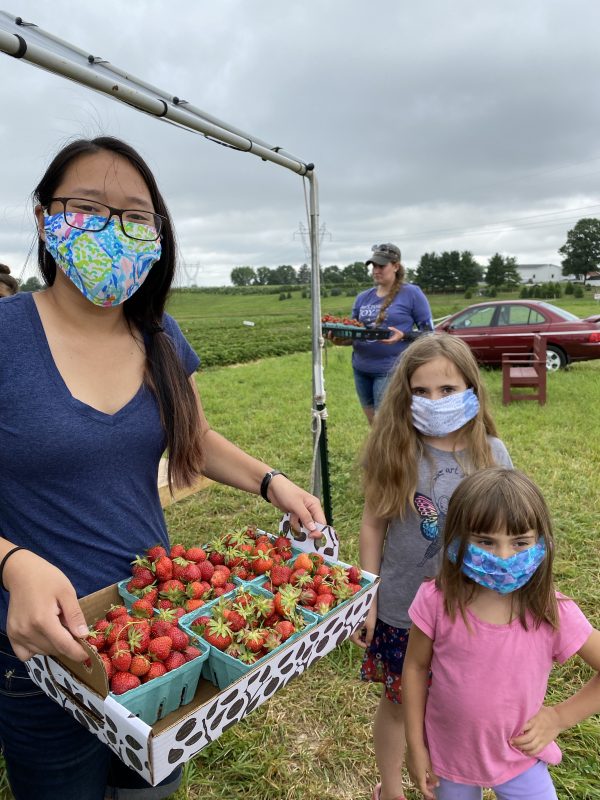 It was overcast as you can tell by the photos but that certainly did not deter us from having a good time!
It was a perfect summer day.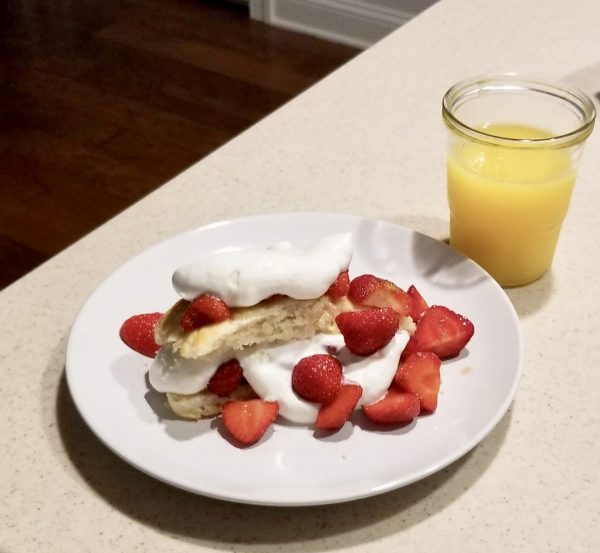 PS. They had strawberry shortcake for breakfast this morning.
~~~~~~~~~~~~~~~