Tip from Momma…making extra delicious caramel sauce.  I learned this when we lived overseas.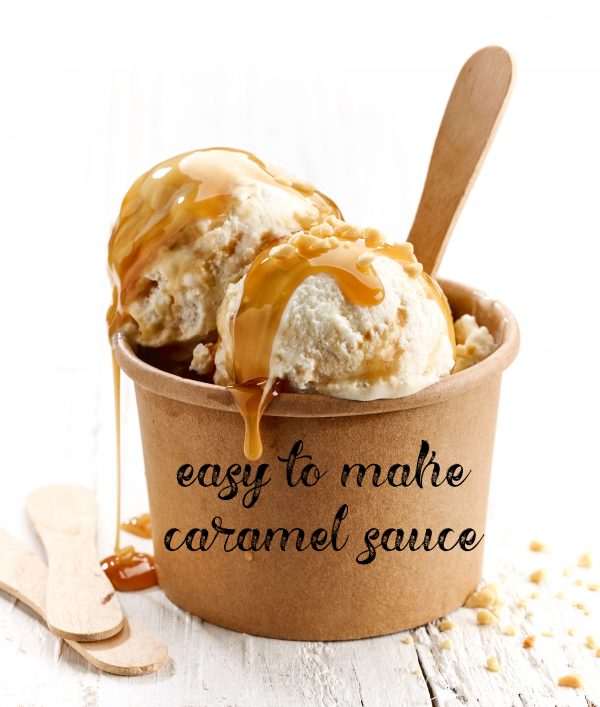 Tip for rich caramel sauce
Summer is just around the corner. We all know ice cream is popular year round. We had home made peppermint ice cream for our Christmas dessert this past year!
This caramel sauce is easy to make and decantantly rich. Everyone will appreciate your extra effort when they take that first bite.
Caramel sauce is a delicious dip for the luscious fruit platters we make during warmer seasons.
This way does not involve stirring or a cooking thermometer. This recipe is so much easier!
Nancy needed a recipe we used in China years ago, I still use it. She calledon a Friday morning.  She needed a cooking how to tip.
When we lived in China, we had to use lots of hacks to make recipes from our home country. Yes, we ate the local cuisine too. Usually, for us that meant take out or eating out. We had many different anf fun dining experiences like eating at open market vendors.
Small group was at her house that night and she has a can of Eagles Sweetened Condensed Milk and a bag of apples for snack.
calling on mom
"Mom, how did we make that into caramel sauce? "
Now she could have looked it up on the internet but she called me! When one of my kids call for tips, I get warm fuzzies.
In China, the brand was Panda. Cute name. It surprised me that sweetened condense milk was even sold! Honestly, I never discovered what it was used except to put on bread or bing, the China version of a crepe or tortilla but it meant I could make several desserts. Mostly I made caramel sauce for ice cream.
Panda Sweetened Condensed Milk even came in a tube to squeeze on bread or crepe. Bing is a crepe type wrap you could get in from street vendors for a grab and go breakfast. Da bing means literally big bing. They were filled with scrambled eggs. Each order was made fresh. Sometimes I would take shredded cheese and chopped ham for the vendor to toss in the mix. We would have it on Saturday mornings after the boys' basketball and soccer games. It is one of those memories I do wish I had captured in a photo.
I never bought a squeeze tube. It was just a tad to decadant for me and my family. Like chocolate? You could buy the tube in 2 flavors, original or chocolate.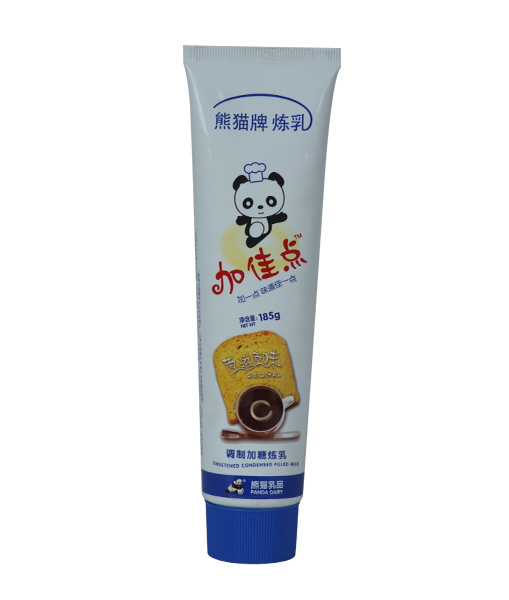 directions to make rich caramel sauce
So, how did we make that into caramel sauce?
Caramel Sauce
easy to make rich caramel sauce
Ingredients
1

can

Egales Brand sweetened condensed milk
Instructions
Fill sauce pan with enough water to cover the top of the can of sweetened condensed milk

Make sure the can is compleltely covered with several inches of water

Boil for 3 hours. Do not cover the pan.  Keep adding water as needed to keep the can covered with water.

Take the can out of HOT water.  Be careful when opening can. It is HOT caramel sauce.  You can wait for it to cool some before opening.

Ready to serve over apple cake, as a fruit dip, in brownies.  

Store unused caramel sauce in the refrigerator
a quirk of living Overseas… heating
The great thing about make caramel from sweetened condensed milk when the weather turns cool is it warms up your kitchen on a cool morning. The air becomes a bit moist chasing away that dry air.
Heat was controlled in those days from the central government run plant. By controlled I mean it was turned on 15 November. It was turned off on 15 March. If you lived below the Yangtze River that crossed the land, you were cold!
To add heat to our cold apartment, I would make caramel sauce and oven baked dishes. We were fortunate to have an oven! We had AC so I did make it in hot weather too.
That did change over the years and with what city we lived in but the dry air never does. Sometimes I would put wet towels on the hot radiators for drying that doubled as mini humidifier and dryer. Our clothes line was hung on our enclosed porch. We did not have a dryer!
Thankfully, we had a roller radiator heater to warm our apartment during the heatless periods. It was especially important when we brought our youngest girls home to have a warm place.
Any special tips for cooking to share? Please do in comments below. Also, please subscribe to receive email notices of new posts!
~~~~~~~~~~~~~