Tomatos Galore!! Sweet peppers are ready to harvest. Summer gardens produce many yummy vegetables. Ours is no exception.
Tomatos Galore!!
Our summer garden is still producing. Just look at these brightly colored yellow sweet peppers. There are a few zucchinis and yellow squashes coming in too.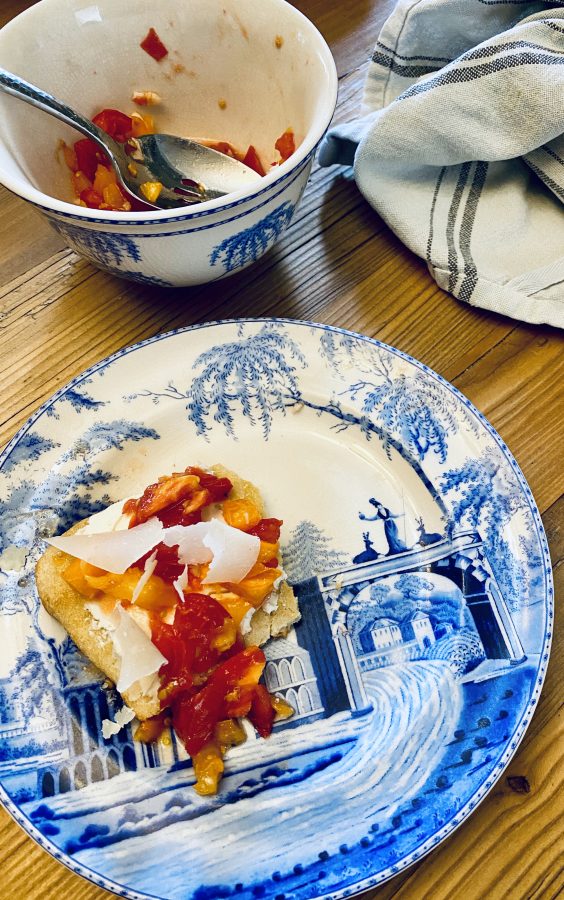 I have stewed and frozen several gallon bags of tomatoes. No, I don't can. My daughter does. My mom did until she didn't have to any more. She hated canning. It involved washing jars. Because her hands were so small, that was her job.
Jar washing.
She hated doing dishes more!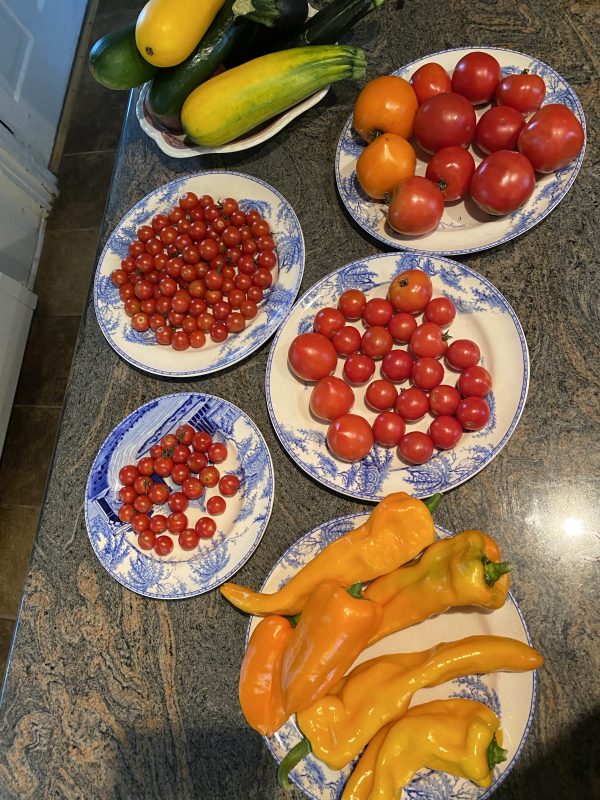 My daughter married a guy who helped his mom can. His family were farmers. It was all hands on deck when it was time to can.
He also was driving the truck at 8 and the tractor at 10. A different childhood from my children who were global nomads.
I never got to drive a tractor.
Here is my quick recipe for bruschetta. You may recognize using Pillsbury Pizza Crust as a base for toppings!  Cursty French bread is the usual.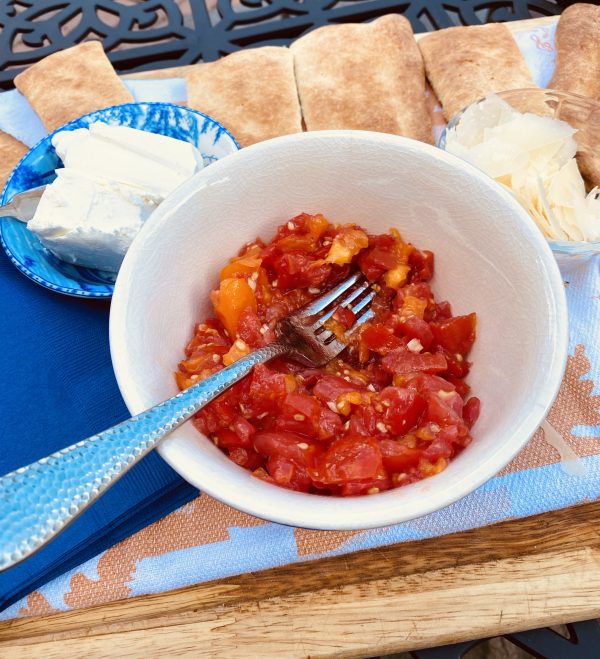 My Canadian American friend and I made it for an afternoon treat when I lived in western China and the local bakery had French baguettes and there were fresh juicy tomatoes in the market.
I have to tell you, there is nothing better than bruschetta! Fresh tomatoes gently seasoned over lightly toasted French or Italian bread slices just make you smile with the first bite.
I had some Pillsbury cresent rolls on hand that needed to be used. My grandkids really like them. So I used them for this bruschetta.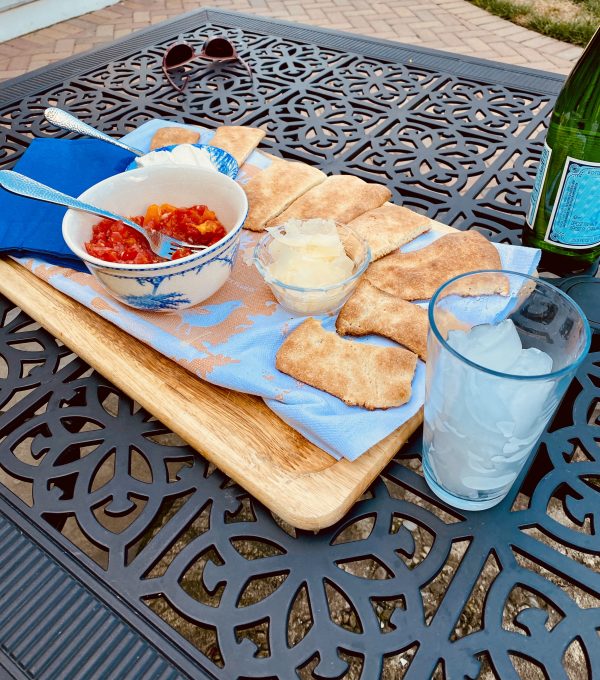 Hope you like it this simple to make treat and appetizer.
Don't miss out on future posts! Just sign in below to have new posts delivered your inbox! Thanks!
Easy Bruschetta
Bruschetta is a delicious appetizer for a treat with dinner or afternoon snacktime. Need a quick easy lunch, try this bruschetta.
Ingredients
6

med-lrg

ripe tomatoes

1-2

teas

extra virgin olive oil

less is better

1

med

garlic clove, finely minced

Philidelphia cream cheese

1

can

Pillsbury Pizza Dough

or toaste dfresh Italian bread

Shaved Parmesan cheese
Instructions
Peel and finely mince garlic clove

Drain all liquid from the chopped tomatoes. Use a strainer over a bowl and add the fresh tomatoes mashing the pieces to drain excess liquid. Dump liquid out.

Add olive oil and finely minced garlic. Toss well

Open pizza dough and spread out. Cut into individual equally sized small pieces for hand holding

Bake according to instructions. Cool

Assemble by spreading cream cheese on each piece.. Spoon on tomato mix. Top with shaved Parmesan cheese

Options: Serve ingredients on a tray for everyone to make their own.