How does shopping turn into a date?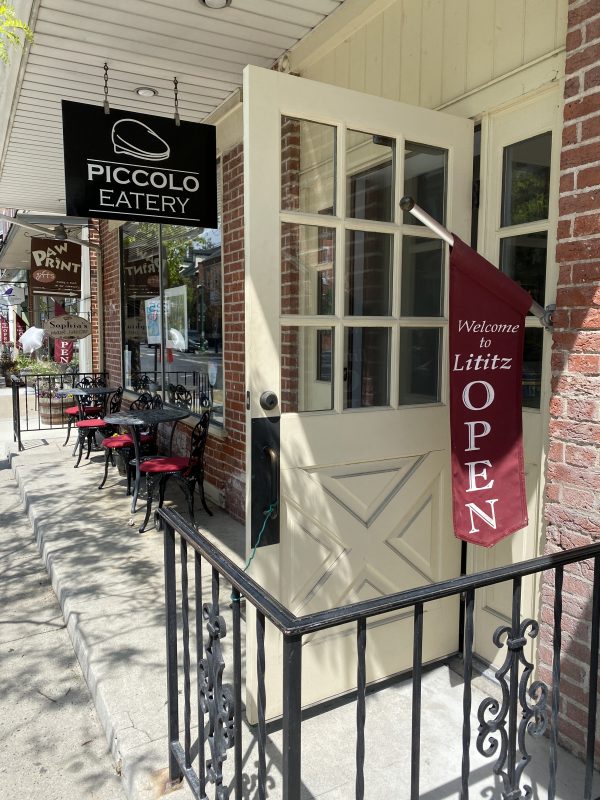 It all started when Jim said. 'I'm going to Target." Wait!! What?
The man doesn't go to Target. I go to Target, not him. Can I go too? We only have one car and I do like going places with my husband!
He made me wait while he did a commo check with our phones. He wanted to make sure my sound was up so if he called or texted I would hear it. His reason? "This place is huge; i want to be able to find you."
So there i stood laughing behiind my cute mask while he called me. The teenager who walked in with her mom was laughing too as we were standing next to the dollar aisle. Then I told him where to go to find the yoga blocks. Off I went to buy 6 items,
There I was ready to get in line with my 6 items and he walked up with his one item. I sent him to get me a cappuccino.
On our way out since it was 10:50 and I had been up for hours, I casually said if we were to go to lunch how about… he turned the wrong way.
We were headed toward Lititz. You may have heard of it as being one of the best little towns in America. He parked and we started walking toward one place but this little cafe with the chalkboard caught our attention.
See the welcome sign? Many of the shops put one out their door.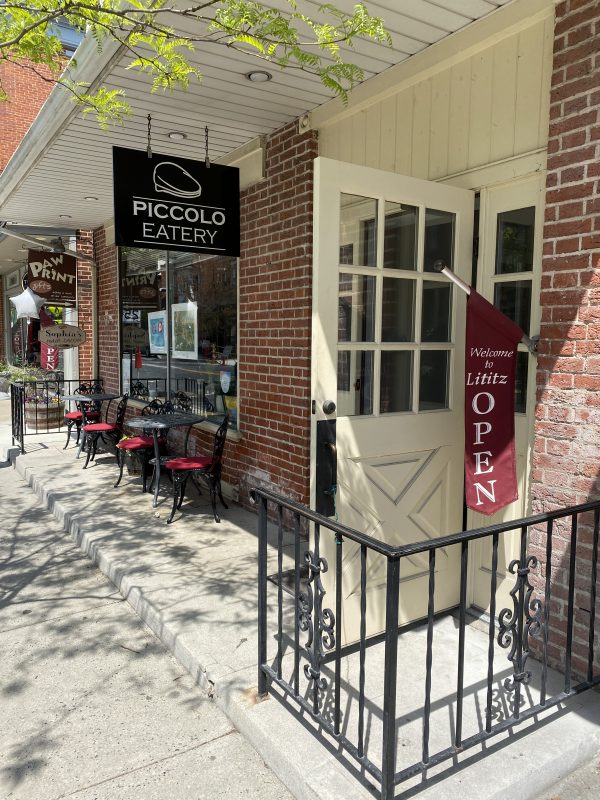 It's Italian and has a cute name. The owner is from Sicily but is now an American citizen by choice he told us. His food is outstanding!
When we came in he was tossing a giant bowl of freshly made spagetti noodles. I almost expected him to break out into song.
The name reminded me of the wonderful chidren's book, Papa Piccolo. See my cute mask?
This delightful book is set in Venice centered Piccolo's story as he encounters two little kittens who change his life. It was a favorite of the girls when we were homeschooling.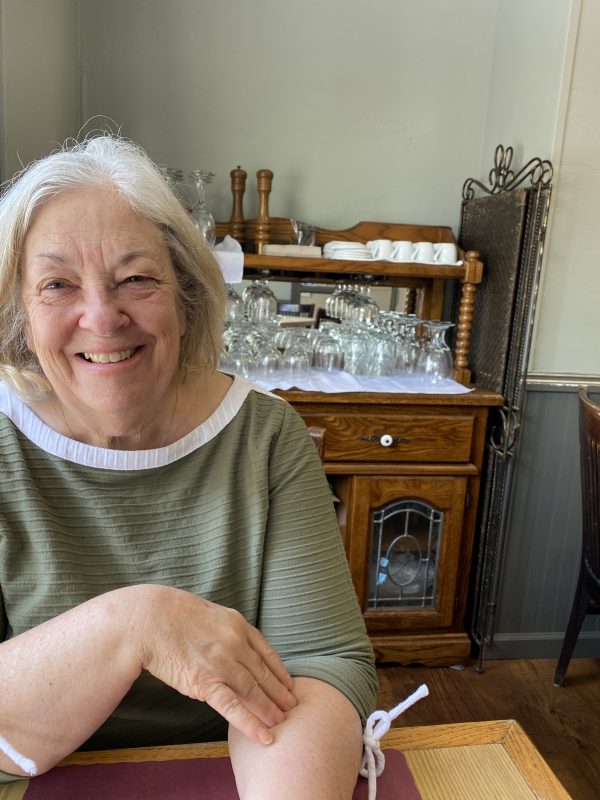 Jim ordered for us at the counter. The server will bring it to your table.
best bruschetta ever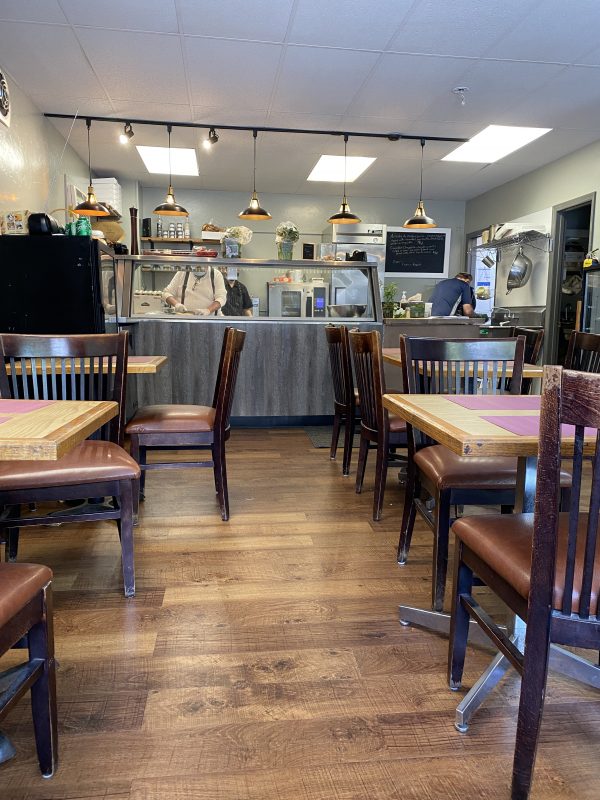 BEST BRUSCHETTA EVER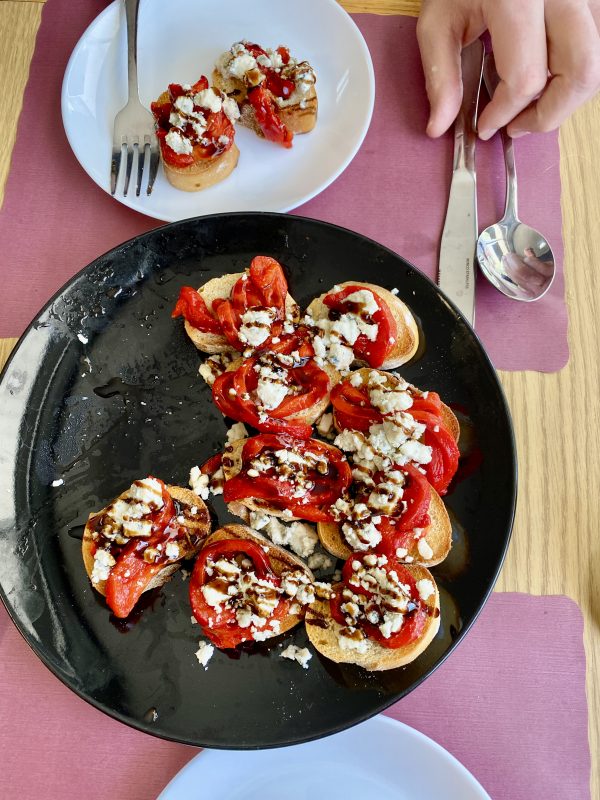 The bread was ligthly toasted. The topping is not the usual chopped seasoned tomatoes. Bright red strips of roasted red peppers topped with gorgonzola and drizzed with reduded balsemic.
A flavor explosion!
We ordered sandwiches too. I know; I should have taken photos but I was so distracted by the taste and chatting with the waitress I forgot.
So here is another one of our appetizer.
After eating the plate full of bruschetta, we could only eat half of our sandwiches. Dinner! No cooking.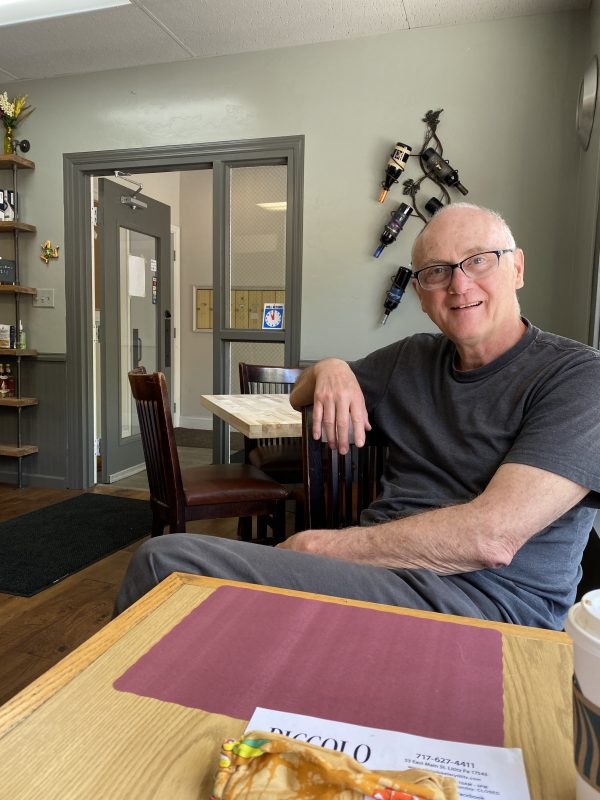 when did the date start?
Is it a date yes? Actually, the date part started when he brought the cappuccino to me while I was waiting to pay. When we get coffee we tease each other about that. Eons ago, in China we set an amount to spend for it to be called a date.
Costs were really low in those days so it amounted to 2 coffees and a pastry from the Starbuck's downtown for a grand total of $6.
A meal out together is always a date.
spooky Nook Garden center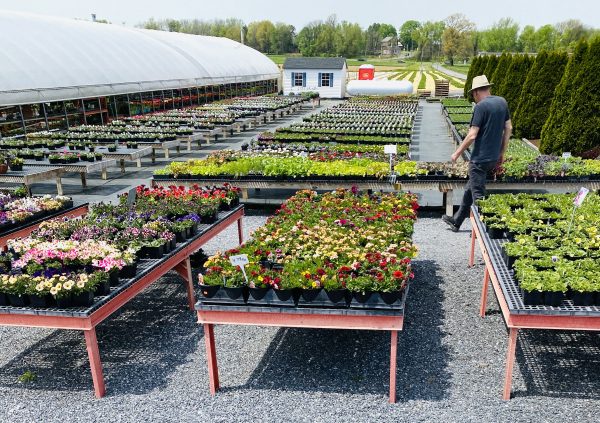 This name is fun to say! I don't know where the name came from but my made up back story involves teenagers where out for some tom foolery ages ago!
Spooky Nook Garden Center is one of dozens in our country. Many like this one are owned ansd run by Amish or Old Order Mennonites. Don't forget cash or a check. No card or Venmo accepted here.
Now, this is actually Jim's idea of shopping! It is his favorite spot for plants.
Remember how our grandson wanted to know it Grandpa was planting eggplant? Jim bought a seedling.
Hope his folks can bring him up to plant it but it is short notice.
herbs forthe kitchen
We will have lots of fresh herbs to use and dry for later. He has planed some and wanted more.
I use oregano in spaghetti and Stromboli.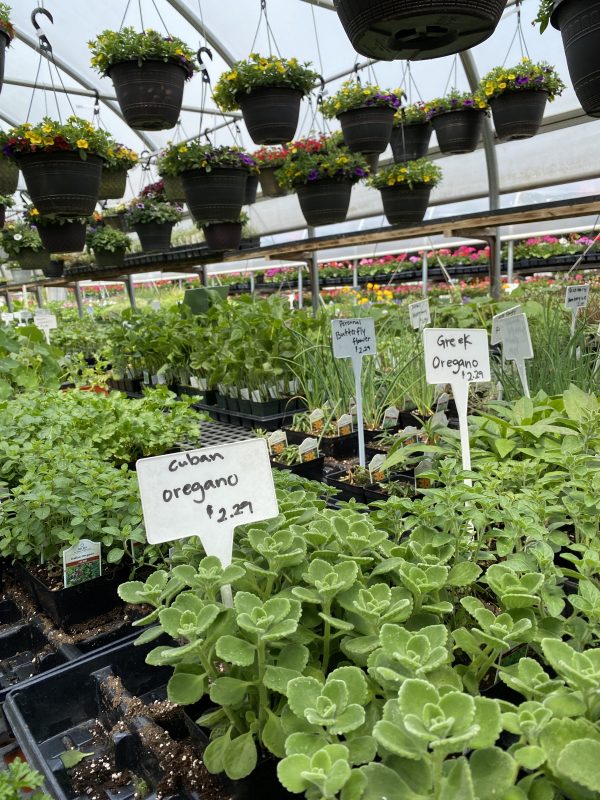 Thyme is part of my pork loin marinate.
Other herbs I regularly use are rosemary, basil and tarragon which he planted.
Tarragon is my special herb added to chicken pot pie to make it extra yummy. See here.
Time for the date fun to end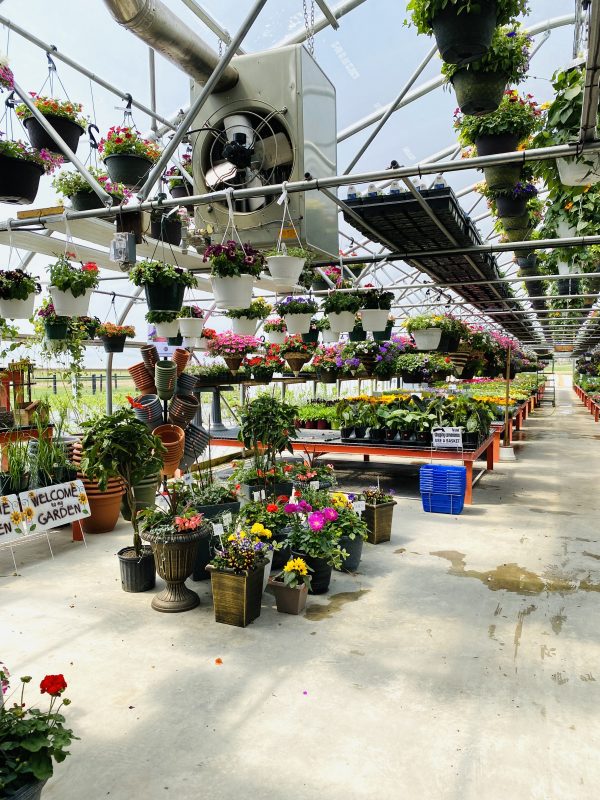 The summer flowering plants we like are not out yet. Jim will just have to make another trip!
Maybe ,just maybe there will be a date involved!
Other ideas for fun dates to share? Let us know in the comments below. Also don't miss some of my herb loving recipe posts at the end too.
~~~~~~~~~~~~~