Are you thinking about Thanksgiving yet?
I am . This year there will be 8 of us celebrating together. The other 2 siblings will be joining their in-laws for the feast!
Regardless ofthe numbers around your table you still need to do some planning! Here are my tips for that. It does hel for who ever is hosting to be prepared and avleto enjoy the family and guests.
Taking the time together to express thanks and graditude for our many blessings together is significant for our family. For me, to be able to focus on that as we sit around the table is honey for my heart.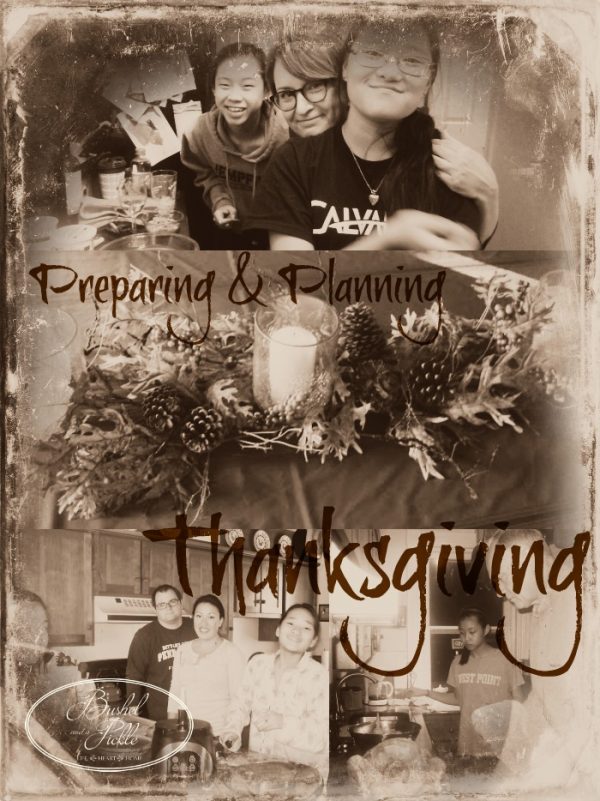 From an earlier  2016 post.
Thanksgiving is very soon. I am just now starting to really plan for our family gathering. 
It is for the weekend and includes Amy's birthday. All 5 kids with families will be here. Our special bonus guest is Jessica's mom.
Celebrating in our new dining room with the extra space is something I am looking forward too!  No more squeezing or elbow bumping!
So why do I plan so much?  It keeps the stress at bay for me. That is a benefit.
I like to love on my family and guests.  Using my creativity for decor, the table and food is how I do that. It is an act of love and consideration for my family and friends.
Don't you love to feel like you are being pampered as a guests?
Don't you enjoy the specialness of holidays?
Don't you love to feel welcomed?
A prepared home is welcoming.
Having years of experience and a variety of guests as we crisis-crossed the globe I want to share a few basics I include in my planning every year.

#1 Who am I going to invite?
For some, it is a no brainer. Family. When you have married kids, they have in-law family so there has to be some compromising and planning for that. Generally, we flip between Christmas and Thanksgiving.  Since one of our sons is single, we consider his situation in planning locations.  He's married now soone one to add to the flipping!  We are so fortunate to have this arrangement! 
Because we have lived in many places, it was not uncommon to have holidays without family.  One of our memorable guests was an elderly retired missionary I had as a Bible study teacher. She was delightful.  Newly arrived refugees joined us another. Coworkers who will not be joining their family can be included.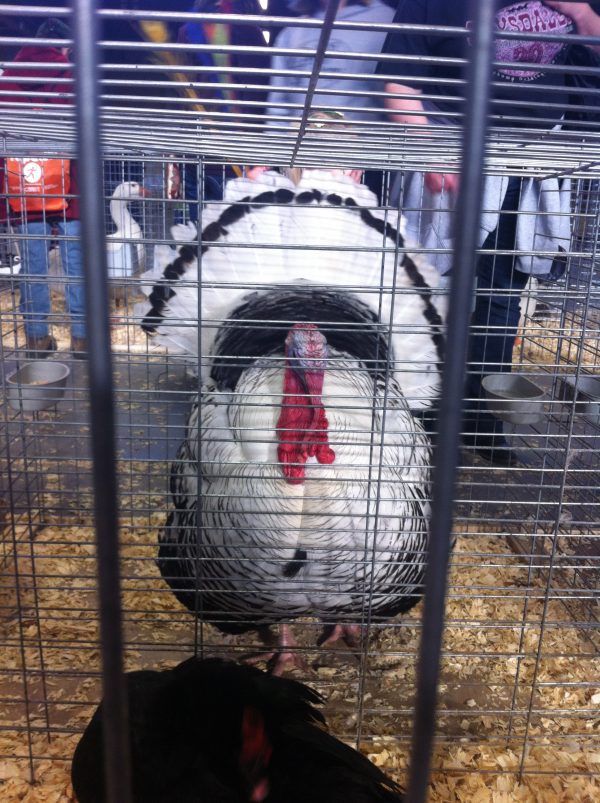 #2 Where will the turkey come from? 
Last night over dinner with friends we had discussions on the merits of fresh or frozen.
Overseas in Asia it was a major focus.  Not fresh or frozen but would we be able to get one!  Turkeys were not easy to come by! The hunt to find a place to order from had to be well in advance, like over a month.  My first one in China came fresh, no doubt about it!   It was plucked …mostly.  The head and feet and every other part were tucked in the cavity or tied on to the body.  My helper was pleased to take all of those home with her after she saw me tossing those parts away.
I hear turkeys may be in short supply this year. Two years ago, we waited too late and didn't get a a 22 pounder as usual.  Not this year!  We will need that big one!

At one son's home
#3 Plan the menu
With all the blog posts and Pinterest choices,  this could be a daunting task.  Begin with the basics and your traditional dishes first.  Then add or modify.
Each year I have a new dish selection to our core basic menu.
We do like some Thanksgiving leftovers; however, I don't want days worth!
If it is a pot luck, courtesy would say let folks know a week ahead what they should bring.
Appetizers or mini meals for the day are planned for and will be set out early.  We graze!  One year ago we had a pie revolt.  Read about that Pie Tyranny here.  Our family will gather for the entire day!
It's an old fashioned house party with family this year. Kids will be on couches and in the gallery.  All the beds are full.  I just love it!!
#4 Make the shopping list(s).
Include all ingredients needed for each recipe.  Not having basics like sage and salt can really                   throw you off.
There are a lot of power shoppers out in force Thanksgiving week.  Plan well!  Try to go early leaving only fresh to buy that week.  Take the list!  Hope that keeps you and me from forgetting to missing needed items.
Don't forget extra trash bags!

#5 Plan the table setting
Flowers from the local market or grocery store are nice.  Candles add a touch of festivity.  Are there enough plates?  Silverware, serving dishes and cutlery?
I physically pull out the serving dishes and cutlery to insure I have what is needed.  If not, buy, borrow or change your menu.
Are there enough dishes and glasses?  Silverware?  Borrow, buy or use sturdy plastic ware.
Serving dishes and baking pans?   Don't discount the advantage of foil and disposable pans.
Paper napkins are an easy way to add a festive colorful touch to your holiday settings.  If you use paper plate please buy sturdy ones; it is so worth the extra expense!
#6 Make a timeline.
Timelines for everything!  I include the prep and pies for Tuesday and Wednesday.
The printed out timeline is my guide for the day and weekend.  Otherwise my mind would be jumping around and stressing me and everyone out!
I put it along with the menu of the day on the fridge (or chalkboard)  for all to see.
~~~
Why all this planning?  When I am prepared, I feel more relaxed and comfortable.  While every moment may not be smooth, it sure helps all of us enjoy the time together much better.  I also include breaks for myself
I heard years ago that is the French hostess thing to do!
Would you share your planning tips with us?  We could all benefit.